Overview of Dutch Working Conditions in 2016
In 2016, occupational health and safety policies in Dutch companies were more widespread than in 2014, but still below the level of 2007, according to an 'Overview of Dutch working conditions 2016' -report.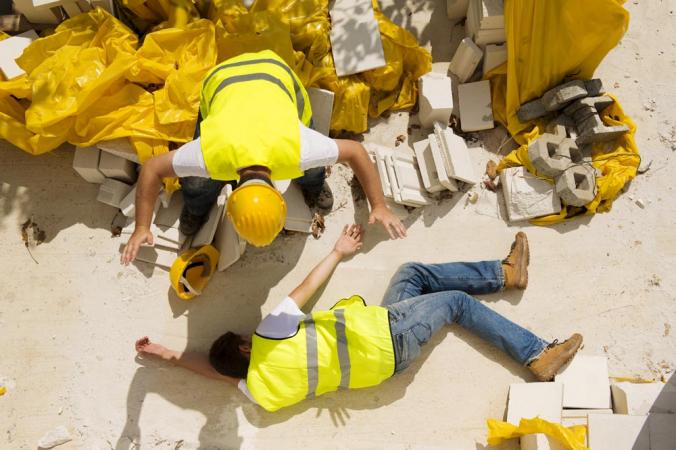 The 'Overview of Dutch working conditions 2016' –report is published biannually presenting the current state of the working conditions and work-related health of employees and of health and safety policies at companies in the Netherlands.According to the report, in 2016, there was an increase in compliance with the key provisions of the Working Conditions Act by companies, such as having a contract with an occupational health and safety service or service provider, sickness absence-related policies, a prevention employee, work meetings with employees and provision of information and training. Compliance percentages varied between 45 percent of companies with a risk inventory and evaluation (RI&E) and 75 percent of companies with a contract with an occupational health and safety service provider and the provision of information and training. Given that large companies employ the majority of employees, these policies involved 83 percent and 96 percent respectively of the Dutch employees. The increase in health and safety policies in 2016 may be related to economic developments.
Accidents and Diseases
Work-related accidents and diseases lead to high costs. These costs include costs of paying salaries to employees who are absent due to work-related issues (4.7 billion euros), disability benefits (1.9 billion euros), and the costs of medical and other care for people with a work-related condition (1.4 billion euros). Together, these costs added up to 8 billion euros, thereby accounting for more than 20 percent of all the costs of sickness absence, disability, and medical care for those in work in 2016.
Employee health is stable
The report shows that the level of health experienced by employees has been stable for many years: 82 percent of employees described their own health as being good or very good. Meanwhile, less than 2 percent assessed it as poor to very poor. Of all employees, 18 percent said they have a long-term or chronic condition that restricts the ability to perform their work optimally. This percentage has maintained rather stable for many years. However, the report showed significant differences according to the type of complaints involved. The proportion of people who were limited in their ability to perform work is high especially among those with psychological issues (74 percent), arm/hand complaints (71 percent), and back/neck complaints (67 percent).
Between 2007 and 2009, the percentage of employees experiencing work-related stress symptoms increased from 11 percent to 13 percent. In 2015, 14 percent of employees reported burn-out symptoms.
Sickness absence is stable and depends strongly on personal characteristics and types of employment contract
Since 2007, the level of sickness absences in the Netherlands has fluctuated by around 4 percent. This means that every year, on average, employees were absent 4 out of every 100 working days. On average, employees had one period of sickness absence every year. The average duration of sickness absence for all employees - including those who are not absent at all – is 7.0 working days. In 2011, this was 7.7 working days. Those who do go absent are away from work for an average of 15.7 working days. Around half of all the days lost to sickness in the Netherlands (work-related or not) are related to musculoskeletal symptoms (27 percent) and psychological problems, stress, or burn-out symptoms (22 percent).
Sectors and industries in which employees carry out physically or mentally demanding work stood out in the report in terms of experiencing high levels of sickness absence. Healthcare, public administration, construction, transport, industry and education are sectors with an above average level of sickness absences.
Sickness absence among people on permanent contracts was according to the report almost twice as high as among those on temporary contracts. Employment agency employees and on-call employees also had a relatively low rate of sickness absence. Rates of sickness absence are relatively high among women, older employees, employees with poor educational qualifications, employees with a chronic or long-term condition, divorced and widowed employees, and those who act as informal caregivers for family or friends. In the case of older employees, the higher levels of sickness absence can be explained largely by the fact that they are more likely to have chronic diseases. Employees with poor educational qualifications are also more likely to have health problems and work in relatively more demanding conditions. The higher levels of sickness absence among informal caregivers may be explained mostly from the fact that they are older on average, and therefore have more chronic health problems.
Working Conditions
In many areas, the Netherlands compares favourably with the rest of Europe. Compared with the rest of Europe, working conditions (both psychological and physical) are favourable for Dutch employees, according to a 2015 survey among employees in every European country. More often than their counterparts in the rest of Europe, Dutch employees said that their work has a positive influence on their health, that they are less emotionally exhausted due to work, and that they are more engaged in their work. Dutch employees also stated that they see themselves being able to continue working up to a higher age, on average, than employees living in other European countries. However, Dutch employees also reported more frequently than employees elsewhere in Europe that they have faced verbal threats, humiliation, physical violence, and discrimination in the work place. This can be explained in part by the number of service-provision functions in the Netherlands being slightly higher on average than in the rest of Europe. Another possible explanation to this is that workers in the Netherlands have fewer barriers to reporting aggression experienced in the work place.
With a sickness absence rate of 4 percent, the Netherlands is above average of all EU nations (3 percent). The proportion of employees who have reported sick at least once in the past 12 months is greater than average in the Netherlands (53 percent compared to 48 percent for Europe). However, the proportion of work-related sickness absence in the Netherlands is relatively low: 14 percent of employees who had been on sickness absence stated that one or more of their days' absence had been work-related. Of the total for the 28 EU countries, this is 19 percent. Differences between the member states could be the result of differences in financial compensation for those who report sick, of the socio-demographic features of the working population, and of the structure of the various sectors in the employment market, and the related working conditions.
For work-related accidents that result in at least four days of sickness absence, the Netherlands, with almost 1,400 accidents per 100 thousand employees, is slightly below the average of the 28 EU countries. The number of fatal work-related accidents is lower in the Netherlands than in any other European country.
Read further: www.oshnetherlands.nl