Maintenance 4.0 hype or game changer?
Last September Antwerp (Belgium) hosted the Euromaintenance 4.0 conference. With 1187 participants from 64 different countries, the European maintenance federation EFNMS and the organisers BEMAS (Belgian Maintenance Association) and Reliabilityweb.com can look back on a very successful initiative. The massive interest and very positive vibe that prevailed confirm that maintenance 4.0 is currently at the centre of attention. But is this really justified? Isn't the whole buzz surrounding the Industrial Internet of Things (IIoT) just a hype that will have faded in a year's time?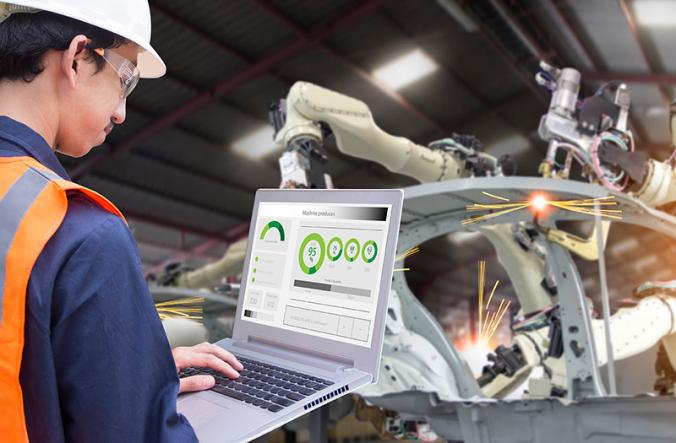 A hype is a phenomenon that temporarily receives excessive attention and therefore seems more important than it actually is. It can be an advertising stunt or be triggered by media coverage. In any case, we cannot deny that the media attention for IIoT and industry 4.0 is very high. With this editorial, I am obviously also complicit in this.
Research and consultancy firm Gartner, however, shows that in the information technology sector it is better to speak of a hype cycle. When a potential technology breakthrough kicks off, early publicity produces a number of success stories. After a while the new technology is at its top of visibility, resulting in a peak of inflated expectations. In its 2018 emerging technologies hype cycle, Gartner put the IoT just over top, ready do slide down to the depts of disillusionment. And yes, this surely does reaffirm the sceptical nature of our rather conservative maintenance & reliability community, doesn't it? And yes of course, certain maintenance 4.0 implementations will fail to deliver. But don't be mistaken: behind the horizon lurks the rising Plateau of Productivity. Those adopting the new technology will learn from the early mistakes and build out a significant competitive advantage over the ones that are lagging behind. And then of course, Mainstream adoption starts to take off.
Surfing the wave of the hype
Talking about mainstream, what do you think comes to mind when the general public hears the word 'technology'? Do they think of electrical motors, compressors or any other industrial assets? Or do the latest smartphones and game consoles pop up before their eyes? When economists announce that 'technology stocks are down', we all know they're talking about Apple, Microsoft, Facebook or Amazon. So, with our limited scope of attention, technology has in the past decades been implicitly restricted to software and objects with pixels and a backlight.
Being new and exciting, these things got the complete attention of the general public. However, in spite of the efforts of the marketing departments, the latest generation smartphone with another extra camera on the back does not make customers wait in line for days anymore.
Eventually, technology fades into the patterns of everyday life. In the long run, it's the destiny of all technology. And for many years this has been the unfortunate case for the industrial assets.
With the arrival of IIoT and the industry 4.0 hype, industrial assets are put in the technology spotlights again. Working in the world of "industrial things" used to be unnoticed and uninteresting, but – thanks to digitization – it has become "cool" again.
Thanks to predictive analytics and IoT we are currently living in an unprecedented era of renewed interest in maintenance and reliability. Suddenly business leaders can appreciate the benefits to be gained by investing in reliability again. And that, dear reader, is only one of many reasons why we need to embrace this digital transformation and grab the opportunities it creates in our profession.