THE MAINTENANCE IMPERATIVE - The Importance of Physical Asset Management
In today's operating and production environments, systems and equipment must routinely perform at levels that were not possible a decade ago and which were unthinkable thirty years ago. Requirements for increased availability, throughput, product quality, agility, and operating effectiveness within a rapidly-changing demand environment continue to elevate the tempo and intensity of operations.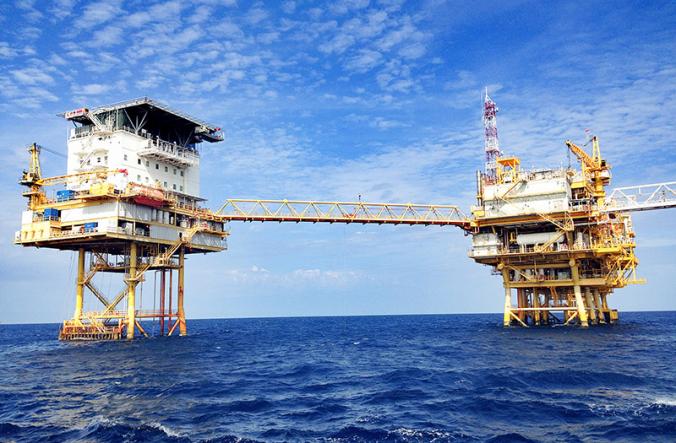 As organizations are pressured to reduce costs to remain competitive, they must produce the same or improved results with fewer people and, often, with diminished resources. Increasingly restrictive regulatory constraints are contributing to reduced operating flexibility, and operating margins. In addition, the need to reduce capital employed is leading to lower levels of stocked spare parts, diminished redundancy and again, operating flexibility. In a world of foreign manufactured, mass marketed, unitized constructed, machine assembled, and non-repairable disposable consumer products, where no one under the age of fifty has ever seen the inside of an alarm clock, or a toaster, or the engine compartment of a 57 Ford, and the concept of craftsmanship is mostly unheard of, it is increasingly difficult to find competently skilled workers.
The necessity to maintain—and often increase—operational effectiveness, revenue, and customer satisfaction, while simultaneously reducing capital, operating, and support costs is the largest challenge facing operating and production enterprises. Success demands radical change from earlier culture, process, management, and organizational concepts. Furthermore, organizations must attain unprecedented levels of equipment availability, reliability, and maintainability. They must manage the behaviour of a fortune's-worth of thundering mechanical beasts with the strong arm of a blacksmith and the nimble fingers of a sixteen-year-old computer geek. "Old time mechanics' skills" must be smoothly blended with "gigabit & teraflop" information systems, under the direction of MBA class management skills, to effectively mitigate mission-threatening anomalies.
Traditionally, equipment maintenance and reliability have been viewed as business costs, largely below the radar of senior corporate and financial executives. Today's climate of heavy profitability pressures have caused operating, process, and manufacturing enterprises to reduce costs through measures such as workforce reductions, deferment of "non-essential" work, and outsourcing some services. All these things might gain short-term results, but they are failed strategies, and eventually they will take a toll on the workforce, the equipment, and the bottom line. Generally, costs can be reduced, but doing so is a much more sophisticated proposition than hacking at the organization with a knife. You can trim the fat. But, be careful … you might cut an artery! The secret to maintenance cost savings is to stop doing things that serve no useful purpose. Focus on taking care of machines so that they don't need to be "fixed", instead of spending all your resources on "fixing" machines. Know exactly where you are spending your money, so that you can stop wasting most of it. Record what you do! Learn what works [or doesn't work] – "He who does not remember history … is condemned to repeat it." If you buy something, be it a "part", or a machine, take care of it! – Or you will just have to buy it again when you can least afford the delay.
In terms of equipment expenditures, analyses of cause and distribution indicate that as much as 60 percent of maintenance costs are unnecessary and preventable. Industry leaders are convinced that reductions of 20 to 30 percent are reasonably achievable. For most enterprises, the potential recovery is in the tens, even hundreds of millions of dollars—equivalent to 15 to 25 percent of non-raw-material operating and maintenance (O&M) costs.
The Role of Maintenance
In any industry or service organization, the simple problems of yesterday have become extremely complex today. Gone forever are the days of plentiful and low-cost capital; gone forever are the days of low-cost energy; gone forever are the days of hiring a person "off the street" with the skills, knowledge and experience to immediately be productive in your business. Times have really changed! To stay competitive, to make a profit and, ultimately, to stay in business, companies must change drastically the way in which they manage their operations.
As a direct result of these changes in the business environment, the assets of a company are much more valuable and critical than ever before. Consequently, the importance of managing assets efficiently and effectively has become a critical business reality.
Today's oil and gas industry must initiate an aggressive asset management program that will:
Protect and enhance the value of assets with the best possible maintenance and reliability practices and methods
Ensure real care in the daily operation and use of assets
Expand and improve the technical and administrative skills of its workforce
Improve maintenance productivity
Increase considerably the reliability and life of their assets.
Ensure asset integrity through best-in-class maintenance and reliability practices
Great strides are being made in many companies today to put in place a maintenance program that recognizes and addresses these needs. Much remains to be done to ensure the maintenance and planning and scheduling links in the World Class chain to reach the state of fully optimizing their potential. To ensure this happens, the appropriate processes and management of the components must be in place.
Management control means that each person in the process manages his or her piece effectively as part of a fully planned and scheduled process. All data is collected and processed in the corporate CMMS system so that equipment dynamics is fully understood and all performance and cost is measured and quantified.
Without management control, costs pile up because of inefficient planning and scheduling. It is estimated that a repair job done on an emergency basis requires three to four times more manpower, time and money than a scheduled repair. Besides that, many maintenance costs are hidden, such as the cost of shutting down a unit for repair or the cost of deferred production and disrupted schedules.
Even worse is the fact that a high percentage of all maintenance time, cost and energy are spent on reactive activities. Typically, reactive maintenance is 60 to 70 percent less efficient than planned and scheduled maintenance.
Determining these costs is difficult because most plants do not keep adequate records of maintenance work [who/what/when/where/why] or how much each repair activity costs, and very little analysis is done to determine why a piece of equipment fails. The economics of a good maintenance program show up in increased utilization of equipment. Unfortunately, few companies keep adequate records of that utilization.
Poor management of maintenance spare parts inventories is another costly item. In one recorded instance, only half of the available spare parts and materials were inventoried. Think of it thousands of dollars' worth of valuable materials are lying around in a storeroom or even in some corner somewhere, and no one knows what it is or, in some cases, where it is. This kind of a situation is not uncommon in many companies today. While this deficiency represents significant cost impact due to lost maintenance wrench time, it pales in size when compared to the cost of equipment downtime, due to not having the right parts at the right time. Most parts warehouses contain 10's, 100's, or 1000's of parts that are already "broken" before they are ever issued in the field for installation into critical equipment - bearings out of their boxes; electronics out of their anti-static bags; elastomeric parts whose shelf life expired two years ago; un-bagged filters lying in dirty bins; motors stored standing on their shaft; un-tagged, worn out but-reparable spares inadvertently intermingled and stored with the ready-for-use spares. And, of course, the ubiquitous, well cared for spare parts that only fit a machine that was retired and hauled to the scrap yard ten years ago.
Another major cost is the lack of coordination between the maintenance operation and production. Maintenance crews often show up to carry out work on a piece of equipment only to find the equipment is not available to be worked on. In addition, much time is spent attempting to convince production managers that it is sometimes necessary to overhaul a piece of equipment before it breaks down.
A major reason for these conflicts is the misconception that production's objective is to produce and maintenance's objective is to fix. Likely, production is king and maintenance is a service whose job is to get things running after they break. As long as maintenance is viewed as a "fix-it" organization by production, there is absolutely no incentive to hold down costs by completing preventative or predictive maintenance procedures, or performing planned and scheduled work. Someone needs to develop a better, more convincing way to explain the underlying truth of the old adage "you can pay me now … or you can pay me later"
Changing business conditions have been forcing companies to re-examine their maintenance operations, and there is evidence of limited improvement. One reason for the growing attention is that the need for maintenance has increased as plants have become more automated and equipment more sophisticated. Beyond these reasons, with many plants at or near capacity and facing rising production costs, unscheduled downtime resulting from poorly managed maintenance operations has become increasingly intolerable. Slowly and surely, over the past thirty years or so, this imperative has driven organizational change at successful companies, resulting in the rebirth of the maintenance organization as a modern, progressive contributor to the bottom line. Unfortunately, many of those companies that have failed to see the light, have been driven from the market place.
Rising energy costs have provided another incentive for companies to maintain their equipment at peak efficiency. It should be remembered that energy costs rose significantly in recent years, and based on current trends they will continue to rise.
Maintenance can contribute significantly to energy conservation because well-running machines require less energy than a machine that needs repair. A well-running machine is also a safer machine. Oil and gas production companies must contend with a growing array of regulatory issues. Stricter government safety regulations have been a further impetus to better maintenance. The Clean Air Act, OSHA, other government regulatory agencies and internal safety, environmental, and health requirements, add additional concerns and constraints. Post-BP Gulf oil spill, you can expect a whole new massive round of regulatory rule making for the oil and gas industry.
Going Forward
Successful companies are also changing the whole concept of the maintenance operation. The emphasis has switched from fixing machines to keeping them running, and increasing equipment reliability to levels unobtainable ten years ago, unheard of thirty years ago.
The modern maintenance organization has tools at their disposal ranging from Reliability Centered Maintenance (RCM), Preventive Maintenance Optimization (PMO), huge multifunctional integrated Enterprise Resource Planning tools (CMMS) such as SAP, Root Cause Failure Analysis, Maintenance Planning and Scheduling, and a host of other fully mature management technologies and strategies that lend themselves to achieving best-in-class performance among peers. Finally, with the advent of Industry 4.0 or Digital Asset Management, companies are reaching for unprecedented levels of performance through data analytics and real time operations.
Optimizing the maintenance organization's contribution is more than just spending more time on the tools – [In fact, it should lead to significantly less time on the tools!]. It involves employing techniques and methods that focus on eliminating waste and redundancy and increasing efficiency and effectiveness. The best organizations view maintenance as a sophisticated process that requires dedicated professional staff to manage it, while continuously seeking ways to improve.
The maintenance organization today is no longer a necessary evil or afterthought but a core part of the business, that if properly deployed can create a strategic long-term advantage. The best organizations believe that the best maintenance is also the lowest cost maintenance. The impact of good maintenance goes beyond the operational bottom-line and also positively impacts safety, integrity and reliability of the organization's physical assets. In order to compete in today's economic environment, maintenance must be elevated to a strategic level on par with operations and engineering. Those companies that have achieved this are now the pace setters in industry. Those that won't, can't, never will, will become…..?