Effective Backlog Management – Part 2
Backlog management has a number of different but interdependent focuses: Backlog Work Order Quality, Age of Backlog and Backlog Size Management. This article will focus on Age of Backlog, while the next edition of Maintworld-magazine will cover Backlog Size Management in more detail.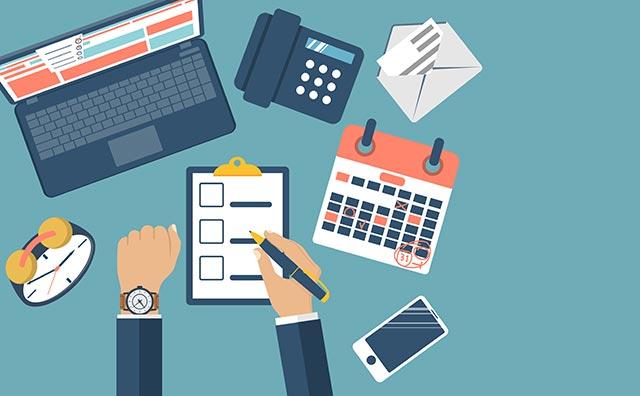 The maintenance backlog can have many different stages. A generic view includes four main stages or queues:
Awaiting Planning – newly converted work requests awaiting the planning process
In Planning –work orders the planner is actively planning
Awaiting Materials or Services –planned and estimated work orders awaiting delivery of special ordered materials or for a specialty contractor to commit to a requested time of execution
Ready to Schedule – work orders that are fully planned with all materials on the site and any contract or services needed to commit to the required timing
The timely progress of work orders through the different the backlog stages must be monitored regularly. As he performs his daily actives, the planner will review the work orders in each stage. If he finds work orders that are not progressing, he should address the reason.
There should also be a more formal review (monthly) to identify and resolve any slow or overdue work orders. This review needs to be attended by the main stakeholders – Maintenance supervision and Operations supervision with the ability to make decisions needed to resolve any issues.
I have experienced many different backlog management processes:most were ineffective in actually managing the backlog. The factors that create these different approaches lie in management's view of the purpose of the backlog. Some management teams hold a negative view of the work order backlog. This is many times the result of a highly reactive maintenance environment. This approach to backlog management will usually result in reviewing the entire backlog sorted by age. If the right personnel are in attendance, some progress can be made, but it will be frustrating, slow, and painful.
Systems like this do not understand or appreciate the most important purpose of a maintenance backlog: providing time for the planner to actually plan the work.
As a business develops a more effective Work Management Process, the understanding and appreciation of work orders moving through the backlog grows. Improvement across a number of measures of the maintenance programs will clearly be visible. The credibility of the work management process and the planning and scheduling process specifically will be growing.
This management process consists of reviewing only those work orders that are overdue or in danger of going overdue. Overdue status is determined by the target date for executing the work order. A work order system that uses work order targets by execution week provides a much cleaner means to determine if a work order is overdue. Work order systems that use a window of execution based on priority are a little less clear on when to classify a work order as overdue or in danger of being overdue. But in either case, the process focuses on that subset of work orders that are not progressing through the backlog stages as expected.
By only dealing with this subset of work orders, the meeting can be kept to a reasonable length.
Of course, it is also important that the overdue list be distributed prior to the meeting, so the attendees can investigate and be in a position to make a decision during the meeting.
Figure 1. illustrates the journey each work order must complete before it can be placed on the schedule. Again, if the work order is progressing through the backlog stages as expected – leave it alone and let the system work. If conditions have changed, move it to an urgent or emergency work order that will be removed from the backlog and executed by the Maintenance supervisor.
The only work orders that should be reviewed are those overdue or soon to be overdue. If the work order process is performing well, this subset should be ~10% of the total backlog. If the work order process is still a work in progress, the percent may be higher, but it will still be a subset of the total backlog.
Once this subset of the backlog is determined, each work order is processed through a series of questions, in search of the underlying reasons for its being overdue.
Backlog Meeting Process Flow
The questions should review these aspects of the work order:
Work order has been completed either as part of another work order or on an urgent or emergency basis, orng work ordermay not have been marked as complete (by oversight)
Work order without a clear business purpose and should be considered invalidate
Work orders for the same task, but with differently worded titles or problem descriptions may actually be duplicates
Work order with an incorrect priority:priority of a work order can change over time and require an adjustment (i.e. A minor leak that has increased in size)
Work order with overdue material needs. Work orders that require specially ordered material , when the expected delivery date is overdue or close to being overdue
Work order requiring contract resources should be reviewed to ensure the contractor is committed to the required timing
Work order in correctly flagged originally: a task that must be done during a shutdown or turnaround
It is important that the list of work orders to be reviewed is distributed to the meeting attendees prior to the meeting, giving the attendees time to adequately investigate the reasons for work order tardiness. Failure to take this step will result in an inefficient meeting, and over time, reduce attendance.
Attendees should include Operations or Production management, Maintenance management and any other organization that has a work order being considered.
As the overdue list is processed, the reason for a work order being overdue is determined and an action item developed for the appropriate party to address at an agreed upontime.
This review should include all work that is to be done by site maintenance or a supplemental or specialty contractor.
I have reviewed backlogs with work orders 18 to 48 months old. While there may be reasons for a work order staying in backlog that long (requiring a shutdown or turnaround) many aree simple tasks that struggled, competing with new work for resources. Any work order that has been passed over for 12 months or longer should really be objectively reviewed for canceling. If it hasn't been seen as important for an extended period of time, why spend the resources to do it?
The bottom line for addressing a slow progressing work order is to build credibility for the work order system – remove the negative stigma of being in backlog. As credibility grows, use of the process will also grow, and attempts to beat the system by assigning an incorrect priority to tasks will be fewer.
Credibility of the Planning and Scheduling process is critical to achieving any degree of success in implementing a Work Management Process.
Part 3 of this article will focus on Backlog Size Management.