3 Ways in Which Manufacturers Can Manage Their MRO Inventory
Modern facilities are focused on streamlining production processes while lowering operational costs and eliminating equipment downtime. Managing inventory for different departments within an organization can be nerve-racking. Facilities must maintain sufficient stocks of replacement parts, tools, safety supplies and other consumables needed for Maintenance, Repair and Operations (MRO) activities.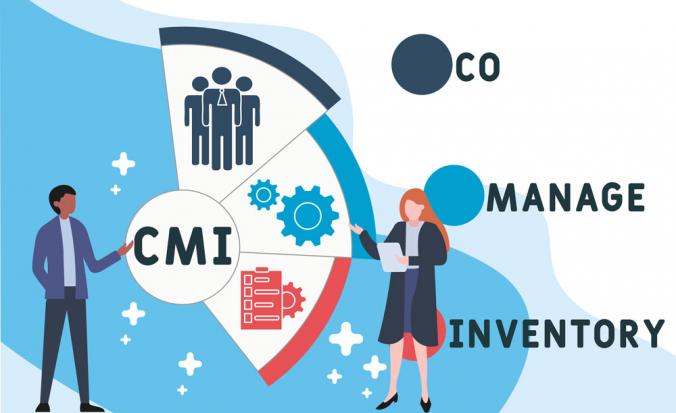 MRO inventory represents a sizable percentage of an organization's annual budget. Companies are using different strategies in a bid to optimize MRO inventory. A lean MRO inventory ensures that companies eliminate obsolete stocks, retain essential supplies at safe levels, and reduce MRO-related expenses.
Production facilities vary in size and complexity. As a result, the number of consumables required to keep each facility running varies. Below are ways for companies to manage MRO inventory to match the changes in production technology and complement proactive maintenance activities.
1) Vendor-Managed Inventory (VMI)
Through this initiative, the company enlists the services of a 3rd party partner. The service provider is granted full authority to manage inventories at the customer's location. The vendor replenishes stocks of essential products, tools or consumables, retaining them at the desired level at any given time. In the VMI approach, the supplier is at liberty to alter resupply decisions rather than relying on fulfilment of customer-initiated orders.
Vendor-Managed Inventory relies on framework agreements that give vendors clearer visibility of facility-level stock demands.
By delegating stock-control activities to an independent service provider, in-house employees find ample time to focus on their core responsibilities.
By gaining full access to the facility's inventory, the vendor can extract sufficient data to forecast demands. This data reduces reliance on manually prepared purchase orders, which are subject to repetitive corrections and reconciliations. Visibility in the downstream consumables eliminates the probability of stock-outs while facilitating significant cost savings. Fewer people will be required for raising, validating and reconciling purchase orders, leading to savings in admin-related costs. In addition, companies incur reduced costs required for warehousing and related resources. With this model, companies are billed based on the consumed stock rather than the supplied stock.
VMI initiative has its drawbacks. Companies tend to build trust around the approved vendors, making it difficult to source products from other vendors leading to a compromise in the quality and pricing. For sensitive production facilities, the VMI model is inapplicable as non-employees would have to get access to critical inventory data.
2) CMMS and ERP solutions for managing inventory
Maintenance operations within the production floors have been improved, thanks to the robust Computerized Maintenance Management Systems (CMMS). They can work in collaboration with Enterprise Resource Planning (ERP) solutions to ensure the availability of parts and essential supplies required to ensure smooth business operations.
CMMS solutions that come with an inventory module provide tools for organizations to manage spare parts inventory. They help to allocate parts, merging their usage to work orders and updating future purchase orders. Mobile CMMS solutions often contain scanning utilities that enable technicians to account for every part and tool used in any MRO process.
CMMS and ERP solutions can hold a massive amount of data enabling companies to maintain a detailed record of their MRO inventory. By serializing essential supplies, the technicians can search and identify the location of parts in a warehouse. They enable any technician to participate in inventory management by generating purchase orders whenever necessary. Maintenance planners can track incoming inventory and use tracking details to plan for upcoming maintenance tasks or reorder supplies.
Based on periodic data, technicians can prioritize vendors based on the quality of their products, cost, and lead times.
Using CMMS and ERP to manage MRO inventory gives in-house employees full control over stock levels. The system generates alerts whenever the levels fall below a prescribed level, providing enough insights to enhance long-term inventory planning. They are effective for large-scale manufacturing facilities with complex MRO supply requirements.
3) On-site kiosks and vending machines
Most organizations have centralized warehousing facilities to keep stock of essential supplies. Employees engaged in MRO visit these stores to receive tools, parts, protective equipment, and production supplies. Store personnel keep records of all outgoing products, triggering reorders from multiple suppliers when stocks decrease. The whole process is time-consuming and may impact normal production. Vending machines and on-site kiosks can help resolve challenges associated with centralized storage units. They can be run by companies or suppliers, who later bill the organization based on consumption.
Vending machines are programmed to dispense required MRO items round the clock while retaining an accurate record of all transactions. The machine is configured for access by specific employees with stringent limits on quantity and frequency of use. The restrictions ensure that inventory is properly utilized, preventing unnecessary waste. The vending machines generate alerts when levels fall below pre-set limits. Data collected by the machines are utilized in forecasting future demand.
Vending machines are critical for production facilities with geographically dispersed teams. They reduce commuting costs and have advanced control tools to prevent wastage. That being said, any restrictions have to be carefully set as one doesn't want to limit access to tools and parts needed to perform unplanned emergency maintenance.
Final remarks
Modern manufacturers are focusing on sustainable production processes, proactive maintenance, and on reducing operational costs. Companies must prioritize the availability of essential supplies for all production floor teams.
Innovative MRO inventory management strategies ensure that companies pay for whatever is used and not everything that is supplied by the vendor. Depending on the size of a facility, a company can choose one or a combination of the above methods to optimize MRO inventory.
Bryan Christiansen, founder and CEO of Limble CMMS.