Industry 4.0 … A Practical Maintenance Perspective and Significant Impacts on Our Maintenance
For many years, we have seen the evolution of technology and the acceleration of digital hybrid technologies. What is industry 4.0 and how will it affect our factories in the short term?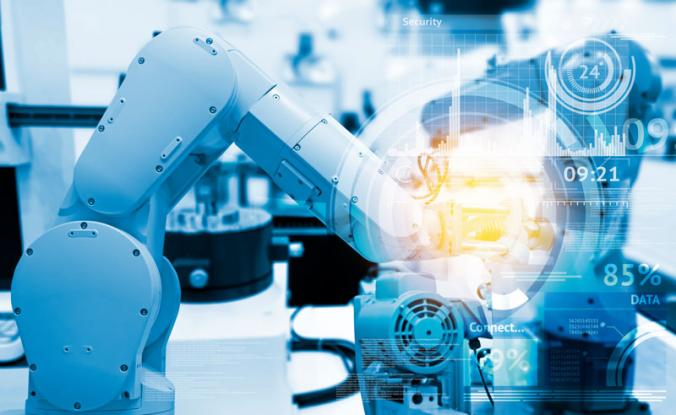 I must first confess that I am not an expert in this topic, merely an explorer on a journey to understand more about how practical, useful, and impending the digital transformation will be and how this will impact maintenance.
First, let's look at some definitions of Industry 4.0, the Industrial Internet of Things (IIOT), or Digital Transformation, specifically in an industrial sense.
When we search for definitions, we find that Industry 4.0 is considered the next massive change in technology that will change society, or our industries fundamentally. The first three industrial revolutions (Steam Power, Mass Production, and Digital Technology), spanned from 1760 to 1960. The fourth industrial revolution, currently unfolding with many chapters yet to be written, is the integration of digital technologies from the third industrial revolution, into our lives in complex interconnected ways. One example might be a heads-up display, originally deployed in fighter jets, migrating to mid-level family cars. In this example we are overlaying digital data onto our world, to improve decision making. We might also consider how simple services such as "Netflix" or "Spotify" predict your viewing/ listening preferences.
Alexa or google home translate your voice commands into actions (turn on a light) or internet searches. These are examples of the integration of complex digital systems into everyday human life. A final way to see the integration evolving is augmented reality. By using our phones or headsets, we can immerse ourselves into a hybrid digital/ physical world. Google maps projecting digital labels of building names, technicians using headsets to see virtual tags indicating equipment component names, or even Pokémon Go are examples of augmented reality integrating digital information with the physical/ biological world.
In industry, there are many predictions of robots displacing the workforce, "lights out" factories, and robots repairing robots. I think that while labour-intensive, difficult, dirty, and dangerous jobs are prime targets for labour displacement, we will see more of a shift in skill sets than displacement of maintenance labour. This skills shift will lead to the first significant impact from the transition. The adoption and integration of increased digital technology will contribute to the already widening skills gap in our skilled trades workforce.
While it is difficult today to find and maintain skills to troubleshoot and maintain our equipment, it is likely that this gap will widen, as we need skill sets to maintain our assets, including a new infrastructure of digital equipment, enabling our Industry 4.0 insights. This new technology will need maintenance, ranging from troubleshooting errant signals or readings, to the replacement of batteries. Some of the recent technologies use vibration or heat to generate electricity, powering the sensor and wireless transmitters, but even these will take some level of maintenance and calibration to ensure data integrity.
Next, I think that the line between the Information Technology department and the maintenance department will get less clear. While there has traditionally been a significant line between IT and Maintenance, the roles will get closer. We already have networks, interconnected equipment, PLCs, CNC, and robots that communicate to each other. The addition of smart sensors and dedicated wireless and wired networks to communicate data will bring us closer to the IT department, either in the need to partner, or overlapping roles. I have often seen the parallel between our maintenance organizations' workflow and the IT departments' workflow. The processes, not the technology, are very similar. Both have routine maintenance of the assets, equipment upgrades, and emergency work requests. I think we will continue to see increased partnership with the IT department.
The next impact, and this is very positive, is that we will see earlier detection of failure through the use of pattern recognition. In my recent SMRP presentation, I used two home-based digital automation devices to help the attendees understand how pattern recognition can be used to identify early failure. Both Sense Energy (electrical current) and Phyn (water pressure) use wave forms to detect equipment in the home and can be used to identify failures early in the P to F curve. The Sense device installs in your house electrical panel and uses two current transformers, clamped around your main incoming feed wires, to measure electrical current at very sensitive levels.
What has been revealing for me, in my journey to understand pattern recognition in industry, is understanding how Sense captures a wave form, compares that waveform to a cloud database of equipment (stoves, washers, microwaves, refrigerators…) and accurately identifies the equipment. It then presents me with an educated guess and asks for confirmation of the information.
So, it is easy to see how this could move our detection of failures "up the P to F curve" using pattern recognition. If technology such as Sense and Phyn can detect equipment using current, temperature, and pressure, then we can use similar technology to detect normal and abnormal patterns in our industrial applications. We could detect faults, such as motor overcurrent, excessive fluid leakage, or over-temperature.
In conclusion, while I believe there are other impacts of the transformation happening around us, the skills, IT support, and earlier failure detection are impacts we are likely to see relatively soon.
Greg Folts,
Marshall Institute