Reduced Engineering by Standardized Data and Interfaces
Globalization has contributed to the fact that modern economic contacts and alliances, as well as global goods and information streams are in communication and movement around the clock.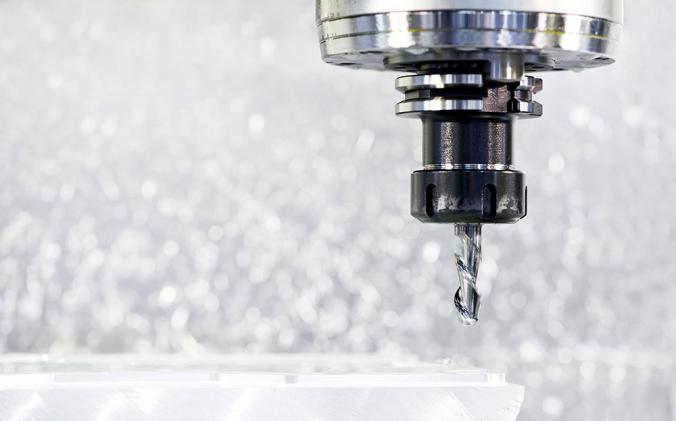 Despite the difficulties of building a strong, international network, the advantages of globalization for economic growth in numerous countries worldwide outweigh any challenges. Especially when the spoken language is already perceived as an obstacle because two partners come from different language backgrounds, M2M communication is even more effective.Connectivity is key for manufacturing in the 21st century. It means getting data in and out of devices and software systems – easy, secure and seamless. For the benefit of machine tool users and the machine tool industry itself, umati (universal machine tool interface) tackles this issue by setting an open standard throughout the world – based on OPC UA!
umati serves to exploit new potentials for manufacturing of the future by:
Simplifying the effort for machine tool connection to customer-specific IT infrastructures and ecosystems.
Reducing costs through faster realization of customer specific projects.
umati relies on OPC UA as the global interoperability standard
Creating a standard with global acceptance is a challenge. The standardization work takes place in the umati OPC UA joint working group with the OPC Foundation. This guarantees maximum transparency and the support of a strong global community.
OPC UA and the OPC Foundation
provide a framework for standardized communication (HOW to communicate)
allow focusing on defining WHAT is to be communicated (Companion Specifications)
include a global community for revising the standard
assist in global outreach by publishing the standard with no license fee.
umati is success & adoption!
110 machines and 28 software solutions from 70 companies out of 10 countries have been connected to the umati demo dashboard during the EMO2019 Hanover – the world leading trade show for metal working.umati was created in 2018 in a joint effort by VDW, the German machine tool builders' association, and 17 partners. umati is still under development.
It aims to provide:
an OPC UA Companion Specification to define globally applicable semantics for machine tools
Communication Default Requirements for the implementation of an OPC UA environment (e.g., encryption, authentication, server settings (ports, protocols) to allow plug-and-play connectivity between machines and software
Quality Assurance through testing specifications and tools, certification, and serving as ombudsman for supplier-client disputes
Marketing and a label for visibility in the market through a global community of machine builders, component suppliers, and added value services
Text: Götz Görisch, VDW and Stefan Hoppe, OPC Foundation