Is This Your Challenge?
Pressure difference is essential in the nuclear industry. Either from one cell to another to avoid spreading any airborne contamination or in gloveboxes to protect field operators. In terms of operations, a wide range of equipment also requires pressurized air or inert gas to operate.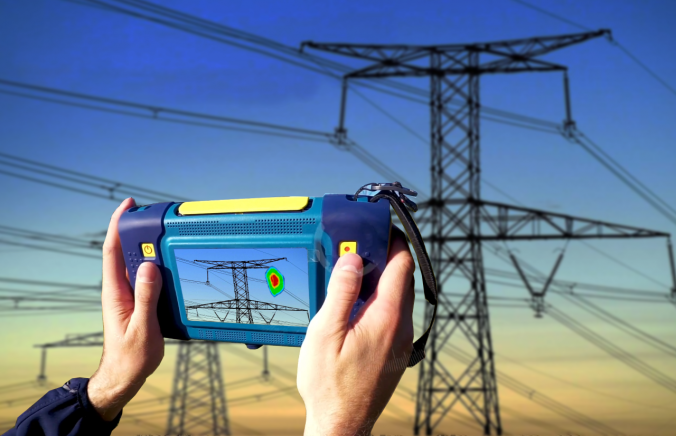 These assets tend to run for many years, especially when operational activities are still running in legacy sites.
The challenge of knowing when there is a leak is quite straightforward. The easiest ways are to look at the pressure gauge and notice a drop. If you are looking, you have an alarm. However, knowing where the leak is so you can fix it is the real challenge as it is quite often like looking for a needle in a haystack.
ShapeWith their multi-frequency ultrasound and acoustic imaging camera, SDT Ultrasound Solutions has the answer. SonaVu™ takes airborne ultrasound inspection to an entirely new level.
USER CASES
Orano - Glovebox ports inspection (FR)
Trials undergoing to identify the applications on site,
Positive results on nitrogen leak detection,
Positive results on glovebox bag-in / bag-out port leak detection.
EDF - Multiple nuclear power plants (FR)
Valve tightness control,
Steam drain valve diagnostic,
In-operation equipment.
THE TECHNOLOGY
SonaVu™ is a multi-frequency ultrasound and acoustic imaging camera equipped with 112 highly sensitive sonic sensors and a precision optical camera. SonaVu™ brings the power of super-human hearing to focus on its vibrant, color touch screen. It unlocks limitless applications for asset reliability, energy conservation, and safety including compressed air leak management, electrical asset reliability, tightness control of large volumes, and much more.
Ultrasound is created when assets produce either Friction, Impacting, or Turbulence (FIT). There are healthy levels of FIT, but these can quickly become unhealthy as defects worsen. Compressed air leaks, vacuum leaks, gas leaks, partial discharge, fugitive emissions, squeaking, rattling, and rubbing, are just a few sources of airborne ultrasound detectable with SonaVu™.
In the nuclear industry, some zones are completely restricted, and only remote operations are allowed. Still, it is important to understand where the leaks are to plan future activities. SonaVu™ has also the capacity to work remotely and to detect leaks up to 50m away from the operator and the device. For instance, the sensor is also used to detect early signs of an electrical malfunction in power lines - they emit ultrasounds - with the field technician staying on the ground.
SonaVu™ enhances routine inspections by creating a visual link to sources of FIT. It acoustically locates defects from a safe distance while capturing their location visually in image or video format. Usually, the audible range goes up to 20kHz, with ultrasounds, SonaVu™ has the potential to go all the way to 48kHz, where background noises are much lower than leak noises. Furthermore, inspectors need not worry about scanning for leaks inside or outside, as the ultrasonic detection capabilities of SonaVu™ is not affected by wind.
The main characteristics of SDT Ultrasound SonaVu™ are:
Handheld: 237mm x 146mm x 56mm;
Battery-powered: Up to 4 hours;
Standalone with a 5" Color LCD + Touch Control;
Lightweight: 1.2kg;
Effective frequency zone: 2kHx to 48kHz;
Detection distance: 0.3m to 50m.