Emerging Tech Brings New Maintenance Benefits
Those responsible for the maintenance of facilities and business operations strive to remain in step with the latest technological trends. PCs helped to advance the ticketed assignment method. When cellular phones gained popularity, they led to better remote/dispatch communications. Early mobile handheld PCs eventually melded with phones to become today's ubiquitous smartphones, providing technicians with required info "at hand" while on site.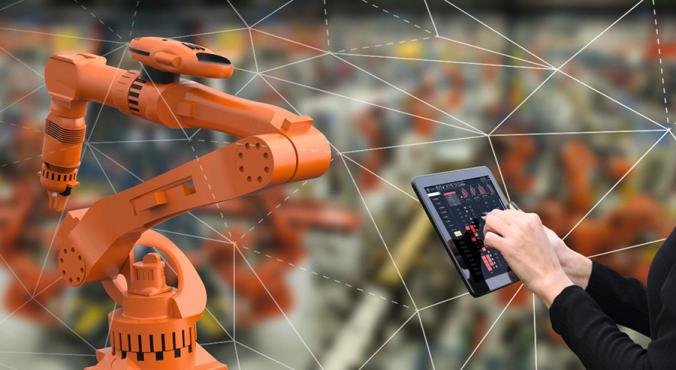 Facilities and operations maintenance professionals now have their choice from a wide array of modern IT devices, including desktops, laptops, tablets, smartphones, smart watches, wearable head-mounted displays, and more. Many successful organizations employ a mixture of such devices for their day-to-day maintenance processes. For each new hardware breakthrough, there has always been equally innovative software to capitalize on it for specific applications.
ICONICS, headquartered in Foxborough, Massachusetts, is a global automation software provider with over three decades of experience in meeting customers' technology needs. The company can trace its history from the strict command line days of DOS to the emergence of GUI-driven operating systems such as Microsoft Windows. Over the years, the company has been on the forefront of major paradigm shifts in the industry, including graphical advances from 2D to 3D visualization, as well as the leap from 32-bit to 64-bit computer processing. It prides itself in constantly looking for ways to help its customers take advantage of the latest cutting-edge technologies.
Organizations across a wide variety of industries, including manufacturing (process and discrete), building automation, government and military, oil and gas, and power and utilities are all striving in one way or another to reduce costs and optimize efficiency. The applications they utilize to meet those goals encompass many areas of automation including HMI/SCADA, analytics, IoT, data historian, mobility, fault detection and diagnostics (FDD), energy management, alarm management, SPC, and OEE.
End-to-End Maintenance Software Solutions
Since its beginnings in 1986, ICONICS has developed solutions to help reinforce the value of maintenance engineers and field technicians within their organizations. These employees are tasked daily with diagnosing a wide array of issues and are counted upon to utilize their well-earned institutional knowledge. Since these workers have "been there, done that" in their experiences, they typically become some of the most valuable employees in the company. When these employees hang their hats and call it a career, their organizations can sometimes be left with a substantial gap in their collective wealth of knowledge. However, there now exists a way for that shared knowledge from the most experienced workers to be retained and utilized. Not only does this solution provide a way that new hires can quickly learn from and leverage prior knowledge, it also provides the basis for a comprehensive fault detection and diagnostics tool based upon that knowledge.
Imagine this modern-day scenario. You are responsible for your company's maintenance operations. You can remember a time when your maintenance personnel were constantly trying to tackle multiple service calls per day, where priorities seemed to change instantaneously; definitely mired in the typical reactive break/fix mode. As your company grew in size, it also extended geographically, putting even more pressure on getting the right skilled people to the right location at the right time with the right knowledge. Luckily, you and your company's management recognized the need for improvement.
Fault Detection and Diagnostics
With ICONICS' FDDWorX fault detection and diagnostics software, your company was able to shift its maintenance philosophy from the break/fix model to a predictive maintenance one. The software utilizes user-customizable fault rules to help anticipate faults and failures. It weighs the probability of equipment failure and can then advise personnel of immediate preventative actions. Since installation, your company has been able to leverage hundreds of fault rules for facility-based and operations equipment (helping to capture and capitalize on expert/institutional knowledge), minimized equipment downtime with actionable alarms, monitored fault states with enhanced analytics, and optimized the overall efficiency of facility operations.
Connected Field Service
So your company was able to move from reactionary to proactive maintenance. Still, with its expansion to multiple territories, your company determined it needed a way to ensure that the right skilled technician could be quickly identified, notified, and sent to the location requiring maintenance. ICONICS developed its new connected field service solution, CFSWorX, to streamline the efficiency of field service personnel through intelligent scheduling and guaranteed notifications. The notifications can be triggered by any events, such as alarms and faults.
A customizable, weighted scoring system is used to factor in each worker's schedule, availability, location and skill level. It then delivers a notification to the selected field service worker's mobile device for immediate action. A specialized algorithm now helps your company determine the best available technician to send between its multiple geographically dispersed locations.
Internet of Things Integration
Your company realized that it could attain multiple benefits from connecting its operations to the Industrial Internet of Things, including ensuring IT equipment resiliency and scalability, future-proofing existing IT equipment, and assuring global access to accumulated data. As the person responsible for your company's maintenance operations, you knew your existing fault detection