Connectivity is Key for Comprehensive Maintenance Strategy
Familiarity with a wide range of equipment, and with each machine's role in an organization's business, is a necessity for maintenance. Today, with the rapid increase of digitization of most business functions, connectivity between multiple systems has become just as important a concern. Maintenance managers can benefit from choosing automation vendors whose solutions cover a wide array of communications protocols and systems integration.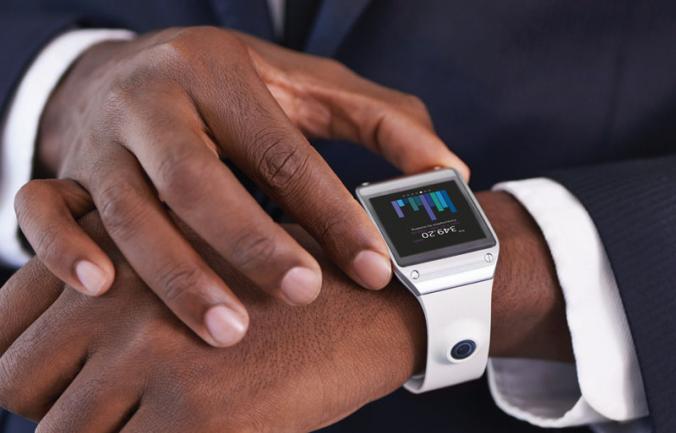 ICONICS (https://iconics.com), a group company of Mitsubishi Electric Corporation and global developer of automation software headquartered in Foxborough, Mass., provides solutions to improve productivity, reduce integration time and operating costs, and optimize asset utilization with visualization and automation software. Over its 34-year history, the company has increased the "universal connectivity" of its software, including its GENESIS64™ HMI/SCADA and Building Automation suite, with multiple disparate systems and technologies.
The following are connectivity/communications technologies with which ICONICS software is compatible and with which maintenance managers should be familiar.
OPC UA
OPC UA is a high performance and very secure interface and communications protocol designed to share real-time, historical, and event data between systems and clients. Software integrated with the OPC UA standard, such as ICONICS' GENESIS64, can visualize virtually any equipment, process, operation, or business data. In addition to securely accessing registers and data from almost any PLC or DCS system, these same OPC UA clients can also access equipment maintenance records from most maintenance management systems. With an eye toward security, integration with OPC UA technology also provides multiple layers of protection, including user-generated and authority-generated certificate authorization, symmetric encryption, signatures on all communications and strict user authentication.
ICONICS provides OPC-to-the-Core™ solutions ranging from a suite of OPC servers and clients to a toolkit for developing OPC Servers. ICONICS is a charter member of the OPC Foundation (https://opcfoundation.org) and has assisted over the years with creation of OPC standards, development of the OPC Foundation sample code, and participating and hosting OPC Interop testing. Currently ICONICS serves on the board of directors for the foundation.
BACnet
BACnet integration ensures that systems can be modernized and integrated with most existing building automation systems by simply installing the software and connecting to the network, without requiring any new hardware. What makes BACnet unique is that its rules relate specifically to the needs of building automation and control equipment. They cover things like how to ask for the value of a temperature, define a fan operating schedule, or send a pump status alarm. Common BACnet applications include HVAC controls, fire detection and alarm, lighting control, security, "smart" elevators and utility company interfaces, to name a few.
ICONICS GENESIS64 was the first 64-bit automation software to be certified by the BACnet Testing Laboratory (BTL) to the highest level of BACnet compliance, the B-AWS profile.
Modbus
Modbus is a data communications protocol designed/published in the late 1970s by Modicon to communicate with programmable logic controllers (PLCs). Primarily used as a means of connecting industrial equipment, Modbus is a popular communications standard due to being openly published and royalty-free and its support of communication to and from multiple devices with the same cable or Ethernet network connection. ICONICS provides multiple Modbus connectivity methods including a Modbus OPC Server.
SNMP
Just as BACnet is more specified to building systems, SNMP is typically more specified to IT equipment and connected systems. SNMP stands for Simple Network Management Protocol, and is a simple protocol that allows devices to expose useful information to other devices. This information can be the CPU fan speed of a computer or the routing table of a router. Almost every network device answers to SNMP requests. ICONICS' SNMP compatibility allows network managers access to information from nearly every network-connected device.
Databases
Although database connectivity doesn't typically fall under hardware maintenance, some technicians may be curious as to the types of databases their control systems can access. In the case of ICONICS GENESIS64, it can work with generic OLEDB, ODBC, Oracle, SAP, and SQL connections.
Web Services
Again, most maintenance technicians might not need to work with web services between machines over the internet, but some might be interested to know that ICONICS GENESIS64 can work with both Simple Object Access Protocol (SOAP) and Representational State Transfer (REST) options.
New - EtherNet/IP
EtherNet/IP is an industrial protocol defined by ODVA, a "standard development organization and membership association whose members comprise the world's leading industrial automation companies". According to ODVA, EtherNet/IP "was introduced in 2001 and today is the most developed, proven and complete industrial Ethernet network solution available for manufacturing automation." EtherNet/IP is mostly used in hardware devices created by Rockwell. ICONICS will implement EtherNet/IP connectivity in its upcoming version 10.96.2 of its automation software suite.
New - Mitsubishi Electric Factory Automation Connector
As a group company of Mitsubishi Electric Corporation, ICONICS is developing a Mitsubishi Electric Factory Automation (FA) Connector to communicate with Mitsubishi Electric PLCs, eliminating the need for third-party OPC Servers. Created by working closely with the Mitsubishi Electric development team in Nagoya, Japan, the FA Connector is the first product to make ICONICS software work directly with Mitsubishi Electric devices. Included in the new version 10.96.2 of ICONICS automation software suite, the FA Connector can be configured through ICONICS' Workbench utility and provides automatic network discovery for Ethernet-enabled Mitsubishi Electric PLCs.
IoT Connectivity
Over the past few years, ICONICS has developed solutions to integrate with the Internet of Things (IoT), which has expanded its universal connectivity even further. Now, in addition to OPC UA/OPC Classic, BACnet, Modbus, and SNMP compatibility, ICONICS software can support AMQP, MQTT, JSON, and REST for IoT connectivity. ICONICS' IoTWorX™ software is compatible with AMQP for bidirectional communication between IoTWorX and cloud services like Microsoft Azure, MQTT for outbound communication between IoTWorX and third-party apps, REST communication with web services, and JSON user-configurable messaging.
Why Does Universal Connectivity Matter?
For maintenance technicians, the nature of their work will continue to change as technology continues to progress. Today, using solutions such as ICONICS GENESIS64, IoTWorX, CFSWorX™ connected field worker software, and the MobileHMI™ remote expert feature, a technician can get extraordinary detail about an assignment before he or she even reaches the targeted equipment. Universal connectivity means that connected hardware and systems; whether involving industrial, building, or IT-specific protocols; can provide the information needed to get the job done directly to a technician's preferred device (laptop, smartphone, tablet, wearable, smart speaker, or head mounted computer).
Connectivity and Beyond: FREE ICONICS Whitepapers
For more information on ICONICS Universal Connectivity or on a wide range of other applications and technologies, visit ICONICS Downloads at https://iconics.com/whitepapers .