Why equipment rental makes long-term sense for your business and the environment
The 'access to goods' model is key to creating a more sustainable economy – and long-term success for those who seize the opportunity.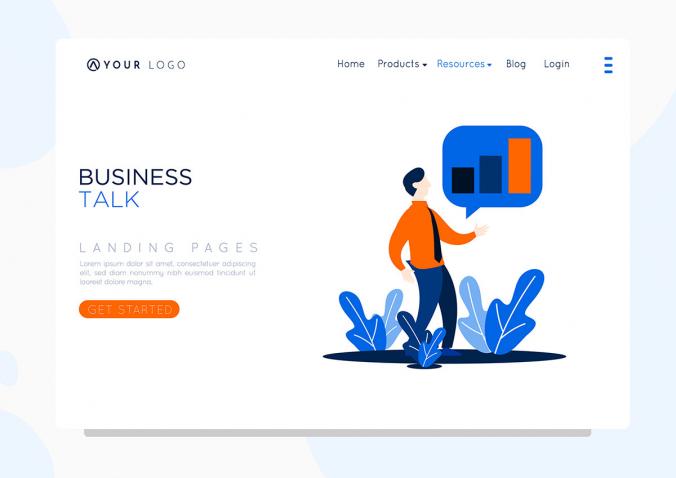 Many forward-thinking companies are taking advantage of the huge opportunities offered by equipment rental. In fact, in the ERA Market Report 2019 there was growth in all 15 countries covered by the report (representing more than 95 percent of the EU-28 and EFTA countries' total rental turnover) and equipment rental companies and other companies providing rental services generated a total rental turnover of more than 26.0 billion euros.
ERA, the European Rental Association, is the representative association of the equipment rental sector in Europe, where we promote the shift from the "ownership of goods" to the "access to goods"; where the industry can reduce resources and make better use of equipment throughout its lifecycle.
By renting equipment you have access to the right product when you need it, you avoid the burden of excessive investment and maintenance and you outsource the product responsibility and legal compliance costs.
But more than that, renting equipment reduces carbon emissions.
Renting is fundamentally sustainable
The objective of a circular economy is to maintain the value of products, materials and resources in the economy for as long as possible, while minimising the generation of waste.
For us at ERA and the rental companies we represent – over 5,000 of them throughout Europe – we see sustainability not only as a way to address the significance of green issues in construction, but also to increase customer value.
Increasing value comes not just through performance, but also through efficiency. Standing out from the crowd, for all the right reasons, gives them a healthy competitive edge.
And renting equipment, instead of buying it outright, gives our members' customers an excellent opportunity to showcase their environmental credentials to their end customers.
The ERA recently undertook a project to identify and confirm the sustainable benefits of renting equipment. Three specialised, independent research companies - Climate Neutral Group, CE Delft and SGS Search - all researched and calculated the CO2 emissions during the a life-cycle of ten pieces of equipment representative of the portfolio of European Rental Association (ERA) members.
The research concluded that efficient use lowers the total carbon footprint of the pieces of equipment and that the rental business model stimulates efficient use. Depending on specific user practice, we estimate that this can lead to significant reductions, in the range of 30 percent and sometimes over 50 percent.
Key drivers of the environmental credentials of renting:
1. Shared usage
Construction companies can access equipment when required, rather than deal with purchase costs, maintenance, depreciation and expensive equipment cost lying unused – or being in the wrong place for a particular project.
Centralised ownership leads to more frequent and efficient use of equipment, driving down costs.
2. Repairability
It's logical that rental companies contribute to product design – after all, they need the confidence to reassure customers that the equipment is fit for purpose. Their experience can also help make maintenance and repair faster and less expensive for all concerned.
At the same time, shifting the emphasis on spare parts management purely from OEMs to rental companies ensures that spares are available to customers when and where they're needed.
Arming rental companies with increased information on product repairs can also make the difference between bringing the job in on time and to budget, or running over and risking penalty clauses. Needless to say, that matters to customers.
3. Resource use
Equipment that is designed, built, operated and maintained in the most environmentally-sensitive way can make a substantial difference to the use of precious resources over time.
That's something that will increasingly be taken into account; when rental companies have the choice, they offer the most sustainable option to their customers.
Being able to provide virtual and practical training to optimise the use of equipment is also of great value to rental companies and their customers.
4. Reusability
In the past, it may have been cheaper or easier to scrap whole pieces of equipment. Today, with improved design, build and quality of materials, components from dismantled construction equipment can be reused.
5. Recyclability
Rental companies take care of their equipment by:
Repairing it, when that is still an option. Better understanding of the equipment, plus better information regarding repairs, and access to the necessary parts, can keep equipment alive longer – physically and economically.
Recycling equipment at the end of its life when repair is no longer possible, or financially viable, to save energy and reduce waste.
Selling it to second-hand markets, provided it still complies with regulations.
Rental companies are also able to use their bargaining power to demand that equipment suppliers invest more in research and development to limit the use of non-recyclable material, and take responsibility for end-of-life of equipment by collecting, reusing or recycling.
Rental can mean ownership.
If that sounds like a contradiction, consider this. Taking ownership of – or, if you prefer, responsibility for – sustainability puts you in the driving seat of an entire industry.
Our own recent research found that rental companies are increasingly insisting that original equipment manufacturers (OEMs) become trusted, sustainable suppliers.
That means taking measures to reduce energy consumption through monitoring technologies and hybrid power systems. The use of low-emission vehicles and improving the recycling of waste and end-of-life equipment are also priorities.
These are important developments and show a welcome change in thinking – by the OEMs and the rental companies.
What they highlight is the growing demand for eco-friendly equipment – and an eco-friendly market place.