The power of precision laser shaft alignment
Visitors of the Maintain in Munich early June can rejoice. PRÜFTECHNIK will be showing RS5, the new sensor for its proven measurement system OPTALIGN Smart RS.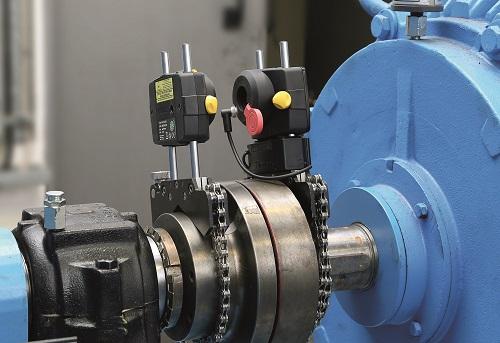 RS5 introduces unique features to the mid-range shaft alignment segment. Smarter and faster, the new sensor also scores high in terms of usability. The XL HD PSD detector size, combined with the powerful ExtendRange functionality makes the measurement range virtually unlimited. In real terms, this means that large misalignments can even be measured over long distances. With the 5-axis technology, it is also the only sensor in this segment to offer Concurrent Live Move for machine corrections. This enables live monitoring of horizontal and vertical machine corrections at the same time, with the sensor at any rotational shaft position.

The powerful synergy between the new, faster CPU and the MEMS inclinometer ensures a finer and faster screening of measurement points during a sweep. Far more measurement readings can be taken during shaft rotation, which ensures highly repeatable results even under mechanical constraints such as backlash. Users can easily view and check results at their convenience in the results table before starting with machine adjustments.
The integrated ambient light compensation makes measurements possible even under strong, direct sunlight. The reduced energy consumption also means longer laser and sensor battery run-time, so that even lengthy applications are easily managed.

RS5 is the latest product of PRÜFTECHNIK's continuous efforts in development and passion for technology. "We focus on measurement technology to provide the best solutions for machine alignment. Our unique strength is that we design, manufacture and distribute our own products," says Mr. Stolze, Managing Director, PRÜFTECHNIK Alignment Systems. "Through our machinery services, we gain in-depth knowledge directly from the field. This way, we never run out of ideas for the future," he adds.

About PRÜFTECHNIK:
The PRÜFTECHNIK group, with subsidiaries and partners in more than 70 countries worldwide, is continuing to set new standards with innovative technical developments in the sectors of laser and vibration measurement technology to maximize and optimize machine and plant availability.