The SENSOR+TEST 2015 Brings Suppliers of Sensors, Measuring and Testing Technology to Nürnberg in May.
Worldwide, there is no comparable platform that offers such an intensive innovation dialog between suppliers of sensors, measuring and testing technology and users from all major industries. The permanently increasing number of exhibitors from abroad is an impressive confirmation of this fact. And this trend to even greater internationality is also reflected by the highly qualified visitors.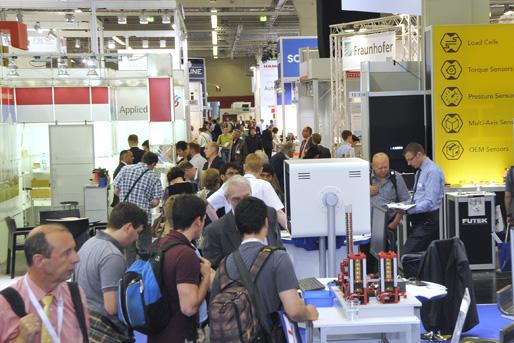 Suppliers and users appreciate the short paths at the SENSOR+TEST, its clear structure, and its dense information content. The key to a successful presentation at the fair is not the size of the stand, but the degree of competence, technology, and innovation.
The SENSOR+TEST is a must for developers and engineers across all industries. As an exhibitor you can expect to meet exactly those potential customers, who need your know-how to implement their innovative tasks. You can be sure that practically all of your discussions will be about their concrete projects, which in turn will give you many ideas for the further development of your products and services.
Be sure to take advantage of this opportunity for an innovation dialog! We will support you in any way possible to provide your enterprise with an optimal presence at the SENSOR+TEST 2015 in May 19 – 21.
Nürnberg, the capital of Franconia and a metropolis with a population of 1.5 million, is at the cross-roads of important European communication arteries. Travel to Nürnberg is convenient from the east or west, whether by car, train or plane. Nürnberg is at the centre of a large economic region with internationally renown enterprises. Bustle and contemplation, technical advances and quaint traditions are all part of the charming flair with which Nürnberg greets its guests.
The Nürnberg Exhibition Centre offers an excellent infrastructure and a practical layout: 10,000 parking spaces in the immediate vicinity of the exhibition halls, an integrated underground station and taxi access ensure quick and convenient arrival.
More: http://www.sensor-test.de/welcome-to-the-measurement-fair-sensor-test-2015/