Mikael Terner appointed new CEO of Easy-Laser AB
The Board of Easy-Laser AB, market leader in laser-based measurement systems for industry, has appointed Mikael Terner new Chief Executive Officer. He will take over from Anders Edenhammar, who is moving on to a new position within the Indutrade Group. Mikael Terner will take over as CEO on January 1st, 2022.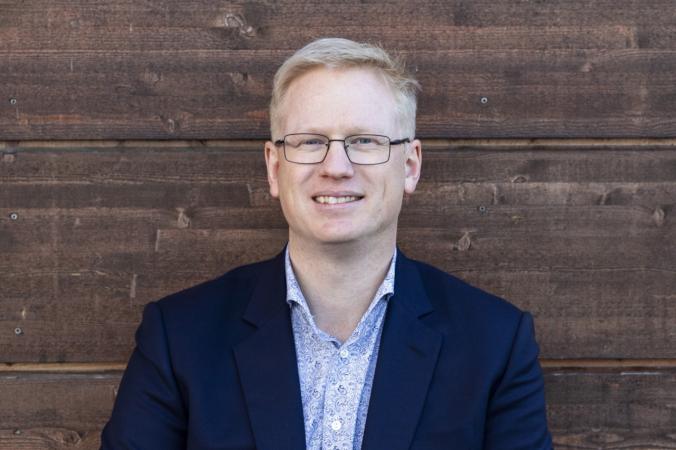 Mikal Terner has a degree in electrical engineering from Chalmers University of Technology and joined Easy-Laser AB in 2011 as Area Sales Manager. He has held a number of positions within the company since, most recently as COO. With his understanding of the industry and long history with Easy-Laser, Mikael Terner is the natural choice to lead the company into the future.
"It is with some sadness but also with complete confidence that I now hand over the leadership to Mikael," says Anders Edenhammar, current CEO. "For 21 years, I have been a part of building this amazing and successful company. Thanks to our distributors and coworkers, we have managed to take the position as the market leader, and that I am very proud of. Now is the right time to move on. I will take on a new role within business development for our owner Indutrade – an exciting opportunity."
"I am very thankful for the trust placed in me to lead the company into the future," Mikael Terner says. "Easy-Laser is on a fantastic journey, and I look forward to working towards continued growth and a more sustainable industry, together with our coworkers and partners worldwide."
Anders Edenhammar will take on a position as a member of the Easy-Laser Board of Directors.
Easy-Laser AB is one of the world's leading manufacturers of laser-based measurement systems for operations with high demand for accuracy and reliability. Together with our distributors, we supply users in more than 70 countries with solutions for measurement and alignment – shaft alignment, belt alignment and all kinds of geometric measurements. Easy-Laser is based in Mölndal, Sweden, and has around 70 employees. The company is part of the stable and successful Indutrade Group.