ABB offers proactive service solutions for industrial robots
Good customer service depends on sending customers away happy and welcoming them back in their time of need. The idea that a good customer is a happy one is not lost on the ABB Robotics Customer Service team. The group has a new business model aimed at giving customers "peace of mind"– any time and any place.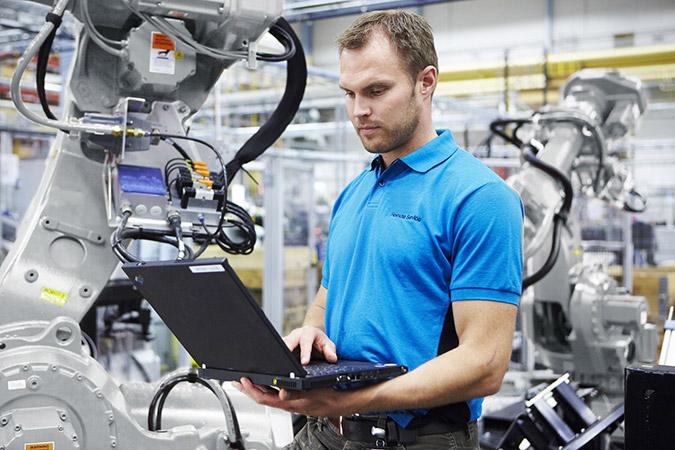 – Customer Service is about what happens after commissioning and training, says Arno Strotgen, head of Customer Service, ABB Robotics.
– At ABB we've moved away from an on-call 'break-fix' philosophy to a customized model. All the customer has to do is select the features of the maintenance program they want. We'll do the rest.
Known as ABB Robot Care, the maintenance program includes an advanced diagnostic tool called Remote Service. The new technology is at the heart of ABB Robotics Customer Service's shift from preventive to predictive maintenance because of its ability to identify issues before they become serious problems. If a problem occurs, an alarm is sent to both ABB's Service team and the customer operator, who can choose to fix it over the phone or to have an ABB service technician come to their site. Whatever their decision, the value-add becomes quickly apparent.
– Response time is faster and travel time is shorter because of how quickly we can deploy resources to fully avoid breakdowns of the system, says Strotgen.
ABB's booth at interpack 2014 included demos of how the Robot Care Remote Service system works with a walkthrough of the MyRobot online portal as well as a demo running on smartphones. Demos also included the Robot Care iPad tool that allows customers to fully understand and carefully choose the service products they need during sales visits.
Photo: ABB