30 years laser shaft alignment
PRÜFTECHNIK proudly presents OS3, a faster and more efficient sensor for laser shaft alignment.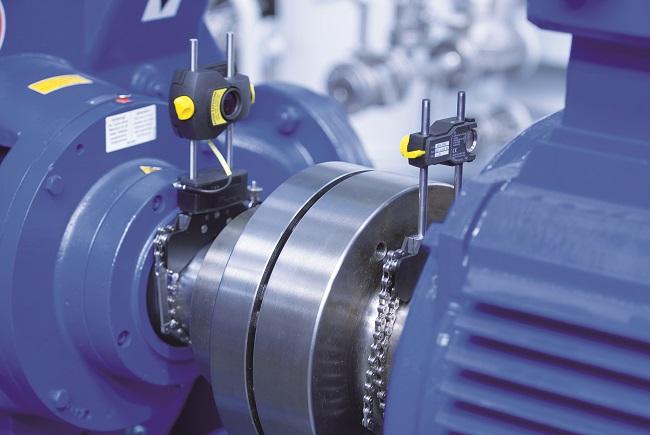 The new sensor crowns 30 years of success in laser shaft alignment. It all began with OPTALIGN, the first laser shaft alignment system in the market. Based on the unique single-laser technology, the new system was a huge breakthrough compared to conventional methods and soon became a best-seller and a proven standard for machinery laser alignment.

"Our thirst for innovation and extensive field exposure have always been the key driver of our product development," says Mr. Mebarki, International Sales Manager at PRÜFTECHNIK Alignment Systems.
With continuous improvements, the pioneer has also been leading the market ever since. "Our history is full of significant milestones", he continues. For example, PRÜFTECHNIK launched the first measurement system capable of virtually eliminating the effects of backlash.

Today, OS3 adds a new chapter to the success story. Fully redesigning the OPTALIGN sensor's internal components, PRÜFTECHNIK leverages state-of-the-art electronics. With a faster CPU, OS3 can take up to 10 times more measurement points during shaft rotation. The HD PSD and precision inclinometer using MEMS make the measurement process more powerful than ever: it is quick and efficient, not to mention the precision that you can expect from PRÜFTECHNIK.

The reduced energy consumption also means longer run-time, whereby the sensor's battery status always gives a useful indication. The ambient light compensation allows measurements even in direct sunlight.
This is improvement with the user in mind, and another clever system for your machinery's maintenance requirements.

About PRÜFTECHNIK:
The PRÜFTECHNIK group, with subsidiaries and partners in more than 70 countries worldwide, is continuing to set new standards with innovative technical developments in the sectors of laser alignment and vibration measurement technology to optimize machine and plant availability.