Shipowners on the Baltic Sea are Highly Environmentally Aware
Sulphur and nitrogen emissions of ships are well under control in the Baltic Sea. One of the most important short-term goals of the industry is to promote the development and adoption of fossil-free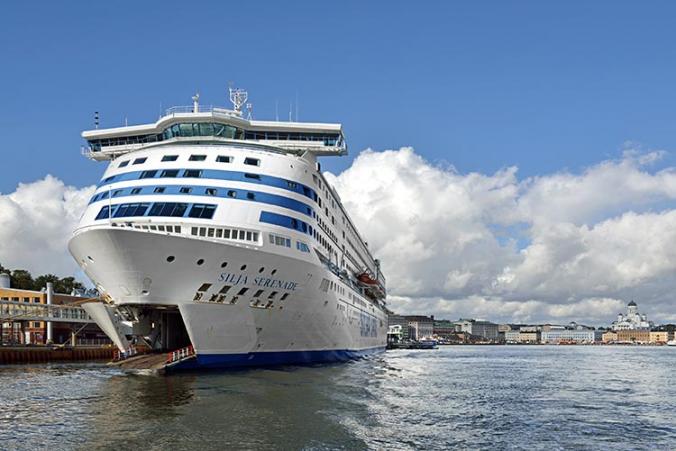 In the short term, Finland's ship owners aim to promote the development and adoption of fossil-free fuels to help combat climate change. In regard to carbon dioxide emissions, all of the parties involved must work together. Alongside ship owners, efforts will be required of fuel manufacturers, as well as the country's ports and cities.
For example, the CO2 concentrations of fossil fuels can be reduced by mixing them with bio-components such as waste and residues. Finnish oil refining and marketing company Neste Oyj has begun a Renewable Marine Fuel programme, and the company's marine fuels are a good solution to reduce sulphur emissions and meet the tightening regulations without having to make investments or modifications to the vessels.
Finland's ports are also working to improve factors such as shore power for ships. The Carbon-Neutral Port 2035 programme, which kicked off in 2017, is based around the Carbon-Neutral Helsinki 2035 project. The target of carbon-neutrality by 2035 – meaning zero emissions – refers to the emissions caused by the Port of Helsinki's own operations. At the same time, it also seeks to influence the emissions of other entities operating in the port area.
- Because our operations only account for a fraction of the total emissions in the area, we need to use various incentives to get our stakeholders, such as port operators, shipping companies and logistics and transportation operators in the port area – to reduce their environmental emissions, Andreas Slotte, Head of Sustainable Development at the Port of Helsinki, said in an interview.
Within its own operations, the Port of Helsinki is making brisk progress towards its objective of zero emissions by 2035. The energy efficiency of the Port's buildings has been boosted over the course of several years thanks to measures such as new lighting solutions. Renewable forms of energy, such as solar power, now account for a greater proportion of the total. For example, the electricity consumption at Vuosaari cargo harbour has decreased to less than half of the amount recorded in 2009 – the year when the harbour was taken into use.
A range of incentives are commonly used in the Baltic Sea area to encourage discharge of wastes at harbours. Each of the Port of Helsinki's quays is equipped to allow for direct discharge of waste water into the sewer network, from where it is transported directly to HSY for processing. A separate charge is not levied for discharging waste waters providing an incentive for ship owners to discharge their waste water to be processed on shore.
- In 2016 we also implemented a new price incentive: a 20% discount on solid and oily waste charges if waste water is also discharged at the harbour. In 2016 nearly 90 percent of international cruise ships discharged waste water at the Port of Helsinki's quays.
Tallink Silja aims to reduce emissions
By 2050, Finland aims to reduce the absolute greenhouse gas emissions from seafaring by 50 percent in comparison with 2008. Fossil-free seafaring should be a reality by the end of the century.
Firstly, Tallink Silja intends to fit its ships with shore power capabilities, as well as batteries for hybrid operation. Batteries can help to reduce the use of auxiliary engines while the ship performs port operations. Secondly, Tallink Group is already operating the M/S Megastar, a next-generation vessel running on LNG. In addition, a letter of intent has been signed on the construction of a new, environmentally friendly ship. Thirdly, the waste heat output by the ship's engines is recovered and used for the ship's various functions.
Tallink and Silja Line ships use a real-time fuel monitoring system, which enables the passage of the ship to be optimized, thereby reducing fuel consumption and emissions.
Digital technology is being put to use. For example, the Silja Serenade ship, which operates the route between Helsinki and Stockholm, is involved in Business Finland's INTENS project, which aims to improve the energy efficiency of ships and reduce their emissions.
The EU's LeanShips project also seeks to improve energy efficiency, and Victoria I, which operates the route between Tallinn and Stockholm, is involved in this project.
Tallink Group is already operating the M/S Megastar, a next-generation vessel running on LNG. In addition, the shipping company has recently signed a contract on the construction of a new, environmentally friendly ship.
Viking Line considers LNG a good alternative
Like others, Viking Line, a Finnish passenger shipping company, has made substantial investments in the energy efficiency of its ships and in cleaner fuels. According to Ulf Hagström, Senior Vice President of Marine Operations & New-builds, LNG is a good option for the fuel of the future on the Baltic Sea – but it is just one of many.
Viking Line's M/S Grace, which entered service in 2013, gained fame as the world's first LNG-powered passenger vessel and, since then, the ship has bunkered gas more than 1,000 times. Viking has a supply agreement with AGA Gas Ab, which refuels the ship with its bunkering vessels as it sails the route between Turku, Mariehamn and Stockholm.
- We have had very good experiences with LNG at sea. LNG could easily become one of the future marine fuels on the Baltic Sea. However, there are other energy solutions. We are also considering hybrid solutions, batteries, biogas, ethanol and, of course, rotor sails, which we have trialled, Hagström explains.
The M/S Viking Grace uses Norsepower's rotor sails, which were fitted about one year ago. In Hagström's opinion, it is still too soon to say anything definitive about the savings available with rotor sails.
The M/S Viking Grace uses Norsepower's rotor sails. The company's new flagship, now under construction in China, will be fitted with LNG solutions as well as rotor sails.
The new flagship will also have sails
The ship owner's managers have decided to incorporate LNG and rotor sails into Viking Line's future plans. The company currently has a new flagship under construction in China, and the new vessel will be fitted with LNG solutions, as well as two Norsepower rotor sails. The new-build, which has not yet been named, will begin operating the route between Turku, Åland and Stockholm in early 2021.
The new vessel will be larger than Viking Grace but, despite this, calculations have shown that it will consume ten percent less fuel. The energy efficiency of the flagship will be world-class.
Ulf Hagström says that Viking is always considering other energy solutions, such as biofuels, ethanol, fuel cells and batteries.
- The problem with biofuels is one of availability, so they are not a short-term volume solution for seafaring. Ships need such enormous volumes of biogas and there is simply not enough of this fuel available, he says, adding that hybrid solutions for energy generation will play an important part in the future of shipping.
- As batteries develop, fully electric ships may become widespread on suitably short routes. Some experience has been gained in this area in places such as Norway. Nonetheless, I have greater belief in hybrid solutions, such as combining electricity with different fuels, he says.
On the M/S Finlandia, microbes unblock pipes
Eckerö Line's M/S Finlandia is the only ship sailing between Helsinki and Tallinn under the Finnish flag. Seafaring is one of the most heavily regulated sectors, so shipping companies are subject to a large number of directives and laws related to safety and the environment.
Eckerö Line's goal is to minimize its burden on the environment. To achieve this, the shipping company is developing new procedures for handling the emissions and waste products from ships.
To this end, M/S Finlandia began working with ProtectPipe, a company in the microbiotechnology sector, in summer 2018. Eckerö Line is seeking to replace chemicals with environmentally friendly solutions. ProtectPipe's microbial solution fits the bill exactly – a natural alternative to conventional sewage chemicals.
The kitchens aboard the M/S Finlandia began using ProtectPipe's biological floor wash, BioFloor, which contains living microbial strains that eat the grease and other organic waste that is stuck to the floor.
The floor is first rinsed, and then the microbial solution is spread evenly over it. At the end of the process, the floor is dried using a squeegee, so the solution ends up in all of the floor drains. The microbes feed on the organic waste that builds up in pipes, forming a biofilm on the interior surface, thereby preventing new material from sticking to the pipe and causing blockages.
Read more on the topic at fmc-yearbook.com (Finnish Marine Cluster Yearbook 2019)
Carbon emissions FAQ
According to a recent report of an IMO expert working group, international maritime shipping accounts for 2.7 percent of annual global greenhouse gas emissions
A ton of goods can be shipped from the Port of Melbourne, Australia to the Port of Long Beach, U.S.A, a distance of 12,770 kilometres (7,935 miles) while generating fewer CO2 emissions than are generated when transporting the same cargo in the U.S. by truck from Dallas to Long Beach, a distance of 2,307 kilometres (1,442 miles).
The wine industry recently found that a bottle of French wine served in a New York restaurant will have a lower carbon transportation footprint than a bottle of California wine served in that restaurant.
A whitepaper released for the Transport Intelligence Europe Conference states that researchers conducting an evaluation for the World Economic Forum "found that the entire container voyage from China to Europe is equalled in CO2 emissions by about 200 kilometres of long-haul trucking in Europe. So, for most freight, which is slow moving, there is not really a green benefit to moving production to Europe."
The size and global nature of the shipping industry makes it important for the industry to continuously work to reduce its environmental impact. There is evidence that the industry has already made significant progress. A recent study by Lloyd's Register found that the fuel efficiency of container ships (4500 TEU capacity) has improved 35 percent between 1985 and 2008.
Source: www.worldshipping.org