IOT Brings Maintenance Rewards to Exmar Ship Management
Using the Internet of Things (IOT) in machinery maintenance will yield significant cost and efficiency benefits for Exmar Ship Management (ESM), says Danielle Lammens, the company's maintenance manager.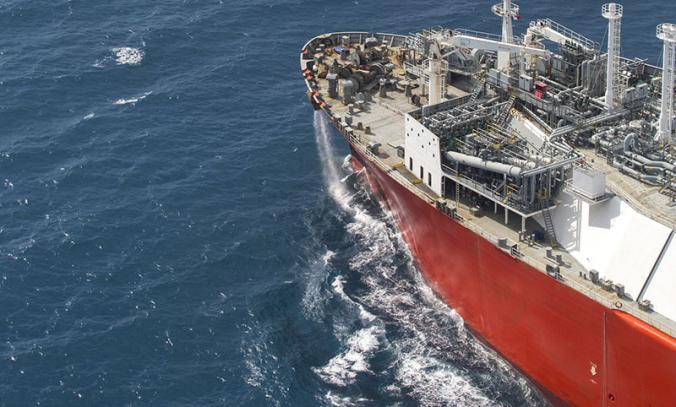 ESM is a Belgian provider of ships for the operation, transportation and transformation of gas, with fleets of ships in liquefied natural gas (LNG) and liquefied petroleum gas (LPG), along with a number of other vessels. It plans to use IOT to enable early maintenance work on machinery. According to Danielle Lammens, it will be used in monitoring the equipment for "machinery data" using vibration measurement, ultrasound measurement, infrared cameras and other systems to determine when exactly any repairs need to be carried out.
This approach brings several major advantages. Most importantly, it means that ESM will only need to dismantle a piece of equipment for repairs when absolutely necessary. Ship-based machinery must currently be dismantled after a certain time period. However, by using IOT techniques, ESM can determine if the item actually needs to be fixed; if not, there is no need to dismantle it.
– This would allow us to postpone the overhaul if there is no risk and if approved by the appropriate classification society, says Lammens.
This brings major cost advantages, according to Lammens. For example, it costs about $150,000 for each overhaul of a high-pressure send-out pump, even if the equipment does not need to be fixed. If this could be done once every 60,000 running hours, rather than once every 20,000 running hours, 'you can save a lot of money'.
Additionally, dismantling a piece of equipment can increase the risk of failures with the machinery.
– The biggest problems are often after dismantling, not before it. The aim is to only open things when it is necessary, she said.
Finally, gathering machinery data will allow ESM to better plan and schedule its activities, improving the safety of workers and the quality of the work.
– If you wait for a failure or a breakdown then it's completely different.
ESM's major focus is currently its LPG fleet. It plans to implement vibration monitoring on one of its LPG vessels in June, with the aim to gradually expand this across the remainder of the fleet of more than 30 vessels. The company has already installed vibration modelling and other measuring techniques on its LNG fleet, though there is a different maintenance strategy for these vessels, with varying priorities around cost and so on.
The company is currently concentrating on machinery data: vibration monitoring and other parameters that can be measured on the machinery itself. However, it also aims to increase its focus on operational data: information on areas such as flow pressure and temperature.
The goal is to eventually combine the machinery and operational data to create a more predictive maintenance model, Lammens notes.
– While ESM uses the data it already collects to provide a limited form of predictive maintenance, it still needs to be optimised, she said. This will only be possible when the two types of data are combined and may take a few years.
Text: BEMAS - Belgian Maintenance Association
Danielle Lammens will speak at Euromaintenance 4.0, where she will present on ESM's journey to failure-mode driven maintenance using IOT. Euromaintenance 4.0 will take place in Antwerp, Belgium from
September 24-27.
The combination of IoT and Predictive analytics offers unseen possibilities for maintenance and asset reliability. More diverse and affordable solutions to monitor the condition of equipment enter the market and make asset condition data accessible through 'the cloud'. Gartner Inc. anticipates that globally 8.4 billion connected things will be in use by the end of this year, an increase of 31 percent compared to 2016. The forecasts go up to 20 billion in 2020 and 70 billion in 2025. About 60% of these are industry-related!
The Euromaintenance 4.0 conference offers a unique opportunity to learn how new 4.0 technologies and fundamentals in maintenance and asset management reinforce each other in order to achieve higher equipment reliability and cost performance in asset intensive industries. Euromaintenance hosts 23 workshops, various company visits and 104 presentations in 7 parallel tracks with 50+ cases presented by asset owners. Participants will gain profound insights on how companies apply maintenance 4.0 already today. 60+ exhibitors showcase technological innovations in maintenance and reliability 4.0 that currently available on the market. The international Euromaintenance 4.0 conference and exhibition takes place from September 24 to 27, 2018 in Antwerp, the industrial heart of Belgium. More info at www.euromaintenance.org .
Maintworld offers you a free welcome gift
Use discount code EM40MAINTP when registering for the Euromaintenance 4.0 conference*.
(*first select the Euromaintenance 4.0 welcome gift as optional item and use the discount code in the final step of the registration to receive it free of charge).