Reliability and Maintenance (RM) Management Are You Doing the Wrong Things?
In this article, I will discuss the five most common wrong things to do in Reliability and Maintenance (RM) Management.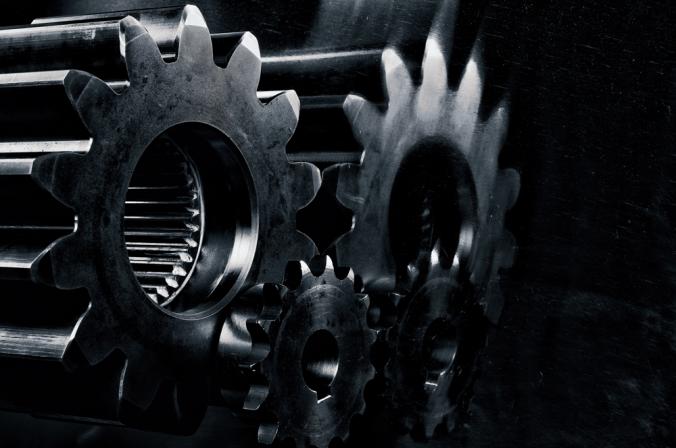 I have been in the industrial operations and maintenance management business arena for six decades. For the past four decades, I have been preaching that it is more important to first do the right things, and then do them right. In my view, leadership and management decide on the right things.
When you have decided on the right things to do and documented and communicated these to your organization, you have completed an important part of your strategy. The next step would be to involve your organization in implementing each element of the RM strategy by doing the right things right.
Most organizations I work with are doing the right things, but many do not execute all the elements of their strategy well. Some do the wrong things. I will elaborate on what I believe are the top 5 wrong things to do.
1. Using Wrench Time as a Performance Indicator
"Wrench time" or "hands-on-tools time" is a decades-old philosophy focusing on measuring if craftspeople are busy or not, with tools in their hands. Even if you have another definition of wrench time, it is not the right thing to do and here are the reasons why:
Busy people are not necessarily productive unless they are working on the right things. More importantly, people do not like to be "spied" on, so this measurement will not be received well by the tradespeople - the most important people to motivate. In a modern plant with a good maintenance organization having the time to think, finding solutions to problems and implementing improvements is more important than just keeping people busy.
It drives the wrong behaviour. To increase the wrench time, people might take more time to do a repair, pretend to be busy, or hide so you cannot measure, etc.
It is a violation of what Deming said many years ago and it still holds true. "People cannot be more efficient than the system they work in allows them to be." Ask any tradesperson why they are not busy and they will answer, "They [management] do not plan and schedule work well here, and because of that we are very reactive, have to find scope of work, get parts and tools, etc.".
For daily work you might have more wrench time if you have a lot of breakdowns. I agree that during a shutdown people should be busy doing the right thing safely and correctly with the right tools and spare parts/material. What some call wrench time will be higher and that is because shutdown work is better planned and scheduled!
So, what do you measure instead? The answer is that you plan, schedule and communicate. Measure planned jobs in schedules, schedule compliance and jobs added to schedules.Then find what you can improve. You'll probably find that you can improve how priorities are used.
Are they emotional or based on true importance?
Maybe you'll find that schedules are not frozen in advance and that it's too easy to add jobs for the same day. Improve where you have gaps in the planning and scheduling process. Doing this ensures the right people will safely do the right work more efficiently.
2. Put All Maintenance People on Shift
I do not believe this is the right thing to do. It often happens when the maintenance organization reports to operations. They might want to have maintenance coverage 24/7 because they have experienced many breakdowns. Why do I think this is the wrong thing to do?
Maintenance work will become very reactive because it will be complicated to plan and schedule work.
Communication between maintenance employees will be difficult.
Getting maintenance people together for training and information sessions is difficult.
The best organizations I have worked with have a good call-in process and no, or very few, maintenance people on shift. Instead of reacting to a high volume of urgent maintenance work and putting more maintenance people on shift, their strategy has been to improve Preventive Maintenance (PM) and Root Cause Problem Elimination (RCPE), reduce urgent work, plan and schedule better, teach operators to do some maintenance work and gradually reduce maintenance people on shift to move them to day shift.
3. Use New Technology Before you are Ready for it
I am all for new technologies and have introduced many while working with plants worldwide. It was easy to get people interested and even enthusiastic about new technology, but how to use it efficiently was more difficult. As an example, I worked with a plant who purchased an SPM instrument, it was challenging for them to set up a round to do measurements and then have people execute the rounds on a regular basis. Sometimes it could be more difficult to make sure action would be taken on all bearings in alarm level, so many still ran to breakdown. I am sure similar challenges are true today and perhaps even more so.
Many young engineers entering the field of industrial maintenance have all been introduced to a flood of good new technologies in their education and conferences. The "people" part of using all these technologies is not included in the training, so it is understandable that they will focus more attention on the introduction of the new technologies than on people and processes.
Most "new" technologies, including data collection, are used to "learn" about equipment to detect failures and failure patterns at an earlier stage than existing technology. It will improve reliability, but only if all the information can be channeled into the work management system so failures will be repaired before a breakdown. Imagine how this will work if a technology like this is introduced in a reactive maintenance organization. I can tell you the system will be overloaded with work requests, and with limited resources the risk is that not much will improve.
The best organizations improve the basic work management system and reduce reactive maintenance to less than 10% of all work before introducing new technology. They use the technology they are ready for.
4. Decentralize Maintenance to Report to Operations
A common wrong thing to do is to decentralize a maintenance organization so they report to operations.
The justifications to do this include:
Maintenance personnel will develop more ownership of the operations area.
Maintenance will achieve a closer working relationship with operations.
There will be fewer managers (which saves money).
I have worked with many organizations that used these justifications to decentralize maintenance. Many did it in an effort to save money. Here are some reasons, in my experience, why it doesn't work.
First, if your basic maintenance practices (Planning and Scheduling, Preventive Maintenance, Stores, Technical database) are not instituted as a way of life, do not make this move! Why? It leads to many poorly performing maintenance organizations rather than having just one poorly performing maintenance organization. On top of this, you will expect several managers, most who are inexperienced in reliability and maintenance management, to implement and/or improve these maintenance basics. A lack of time, interest, willingness, knowledge of maintenance management or a combination of these could cause the following (usually in six to nine months):
More maintenance people on shift because it feels more secure that way. One consequence is that operators will request a lot of "honey do" jobs.
More maintenance people will be stationed in areas to be available and ready to react to problems because this leads to faster repairs of problems.
Work requests will not be entered into computer system because it is easier and more convenient to just call people.
It will become more difficult to move people between departments for shutdowns.
Overtime and contractor hours will start increasing even though there are more people on shift.
Backlog will start to go up.
You lose equipment history.
Equipment reliability starts declining. At this point the total maintenance cost has gone up, but operations managers might not see the whole picture.
There are additional typical phenomena to be observed and sometimes actions to improve the situation do not happen. This is often because the manager(s) who initiated the change refuse to see or admit that it was a mistake. Often it takes up to three years, or an earlier change of management, before someone with enough clout in the organization realizes that maintenance is out of control and you need to reinstitute the practices you used to have. The fact is that many organizations can repeat the above-mentioned cycle many times over a ten to fifteen years period. Well, it keeps consultants like me in business!
I am not in favour of handing over maintenance to operations. I have seen too many situations such as described above and no examples of sustainable improvement from handing over maintenance to operations.
It is not possible to say which maintenance organization structure is best for everyone as it depends on size of organization, skill levels, geographic location, how well the basic processes are instituted, etc.
The majority of the most successful organizations I have worked with have had maintenance resources designated to each production area that report to a central maintenance organization.
5. Confusing the Holistic Reliability and Maintenance System with Tools
There are many excellent tools and supporting processes that a plant can leverage to enhance performance of a holistic reliability and maintenance system. The holistic reliability and maintenance system centres around work management and includes processes for Preventive Maintenance, Prioritization, Planning, Scheduling, Bill of Materials, interface with Stores and Root Cause Problem Elimination.
Most organizations have gone through a multitude of improvement programs over time. Many of these initiatives aren't completed or sustained. In many cases, if a new tool is introduced, people tend to think of it as just another "program of the month." Thus, it is crucial to explain how any new tool fits into a holistic reliability and maintenance system, and that, just like safety, performance indicators for reliability and maintenance performance will continue to be reinforced to drive continuous improvements. Some common tools/processes include:
Computerized Maintenance Management System (CMMS)
Without a CMMS, it is virtually impossible to efficiently manage reliability and maintenance in today's plants and facilities.
Single Minute Exchange of Die (SMED)
Used to develop standard job plans, SMED separates what is to be done before, during, and after a job is completed.
Reliability Cantered Maintenance (RCM)
This is a tool, NOT a complete system. RCM methodology can help determine the right PM tasks and frequency for components in complex systems.
Kaizen Referencing the Japanese word for "continuous improvement," a kaizen event can focus on one task to improve.
Six Sigma
Leveraged to improve the quality of the output of a process, Six Sigma identifies and removes the causes of defects and minimizes variability in manufacturing and business processes. It uses a set of quality-management methods, mainly empirical, statistical methods. Every Six Sigma project follows a defined sequence of steps and has specific value targets i.e. to reduce failure rate, reduce shutdown time, and prolong electric motor life, among others.
Short for "sort, set in order, shine, standardize, and sustain," the Five S method can be used to organize a workshop, stores, workplace, and the like.
All of these tools are great, but again, explain to your organization that these are tools you might want to use to enhance the outcome of the holistic reliability and maintenance management system.
Never stop improving the basics!