People, the Most Valuable Asset in your Organization
Electrical motors, pumps, turbines, generators, blowers, compressors. The amount of rotating equipment is huge in industry.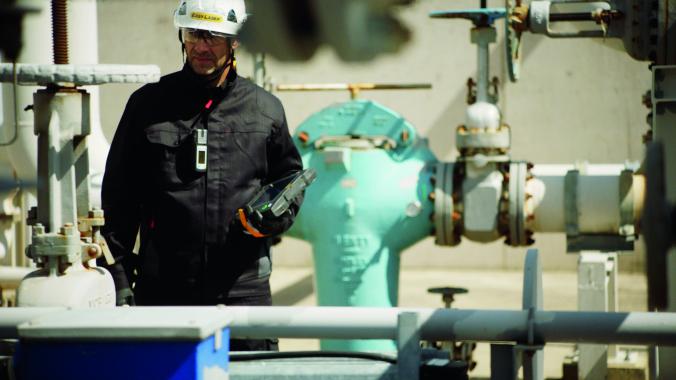 All these machines have been designed with a purpose, but they differ from each other depending on the application. There is one thing which all rotating machinery has in common, and that thing is people. There is always people behind each machine, designing, drawing, calculating, transporting, installing and maintaining it.
Today, we have many tools to help us to be more reliable, efficient, and accurate. We have got fantastic tools such as process simulation software, 3d printers, laser alignment tools, and many others. Computers with high-speed internet connection provide access to the required information and communication all around the world. But despite this, in many cases we still struggle to achieve reliability. Why is that?
Take the ownership
My background comes from assembly, service, and commissioning of gas compression systems where I gained experience for more than 20 years. Since I was involved in the assembly, I got the chance to learn installation procedures. I grew up using API 686 from the beginning and I spent my apprentice life training those procedures which the company was following very strongly. And I was not left on my own until I was certified
and ready to make my own decisions. But over the years, I realized I will never stop training and learning. I was always learning new installation standards, specifications, and assembly procedures such as ISO standards, Norsok standards or ANSI standards. I quickly found out, that people who had the knowledge and proper training were the most efficient performing their tasks. I learned from my senior colleagues to take ownership of assets.
Even if the machine belonged to the organization and I was an external service technician, I took care of it as if it were my own. I had the interest in performing proper assembly and installation work.
This interest makes you want to learn more things, see details and creates awareness. You get to recognize sounds, noises, and behaviour of the machines. If you keep your interest in place you will be able to install the machinery in a proper way, and you will detect any disturbances because you will measure and compare. In the end, the machinery uptime and reliable operation is what matters.
Trust your team
Recently, I had the pleasure of talking to a neurosurgeon. A doctor who performs brain surgery on a daily basis. We had a chat and we discussed reliability issues. I asked him about his reliability strategy. He gave me an explanation which makes perfect sense for me. The key in his profession is to perform only brain surgeries 95% to 100% of the time. No less, no more and no other surgeries. There are numbers of patients in his hospital which are distributed between a number of doctors.
If the number of patients increase, they will also increase the number of doctors. It is extremely important to keep the brain centred and focused, but also the muscle memory. They are taking important decisions and within the seconds. And we really want to them to be reliable.
I perfectly align myself with this philosophy. As I always said, there are no magic wands in the industry. With all the amazing tools and advanced technologies available, we cannot stop relying on the people. The people will give value to the tools by using them properly.
My three rules of success are:
Set up standards for your teams.
Train your teams to be able to perform the required work.
Document all your work for future references.
Empower and motivate your people to take ownership of their work. Provide them with the necessary training to understand the tasks and the consequences. Allow them enough time to properly perform their work. "We are responsible for the decisions we are making, but also for the decisions which we ignore."