Data is Abundant Insights and Actionable Information are Hard to Find
Plant Managers Can Improve Decision Making with Asset Performance Management 4.0 and Digital Twins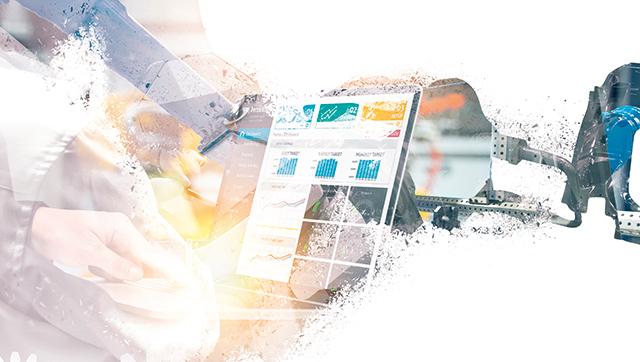 Savvy plant executives have noticeably changed how they approach top-line revenue growth opportunities and bottom-line cost reductions. In asset-intensive industries, digital advancement strategies like Asset Performance Management 4.0 and digital twins are becoming critical strategies for operational excellence.
Within a plant, digital twins empower engineering, operations, and maintenance to collaborate and capitalize on the opportunity of Industry 4.0. If common pitfalls can be overcome, such as data overload, the lack of systems integration and interoperability, inconsistent business processes, and siloed data, then this open and connected data environment can become a sustainable competitive advantage.
Maximizing the Value of Assets
The reason plant staff collect, store, and analyze plant data is to improve decision-making and operations. Ultimately, they want to maximize the return on assets, minimize production, labor, and material costs, reduce the total cost of asset ownership and investment, and deliver predictable performance, on time.
We can improve the performance of the physical assets used for production through the way people operate equipment, through improved maintenance practices, or through design and engineering. This is not a new concept, as an average plant might have 30 to 50 design optimizations, modifications, or additions per year.
However, the siloed approach separating engineering, operations, and maintenance is no longer good enough. Success now requires a new way forward with a collaborative focus on asset health to attain performance targets. A reliability strategy actively resolves asset health shortcomings, leading to eliminating performance shortfalls.
Asset Performance Management
Asset Performance Management (APM) focuses on meeting performance requirements through reliability and takes a cross-discipline approach to fulfil plant goals and customer needs. Asset performance management is the plant manager's opportunity to extend asset life safely and reliably, which avoids capital expenditures. Some of the key characteristics of an Asset Performance Management system include:
Asset strategy and risk analysis
Condition-based or reliability centered maintenance processes and practices
A mobile inspection platform with augmented reality and virtual reality capabilities
Predictive analyses including statistical modeling, neural networks, artificial intelligence, and machine learning
Spare parts optimization
Asset lifecycle information management
The Tipping Point for IIoT
APM 4.0 is effectively deployed within a digital twin because the Industrial Internet of Things (IIoT) movement has arrived at the tipping point. The cost of sensors, data connection, and data storage is now a fraction of what it used to be. As a result, the amount of raw data being generated in plants from IIoT sources is growing exponentially, and many organizations cannot keep up. Every sensor you add produces thousands of additional data points. As a result, making sense of the data to gain meaningful insights and get to the right decisions can be time-consuming and difficult if you are not sure of its relevance or accuracy. For most plant managers, the vision of a completely autonomous plant is still a pipe dream.
Industry 4.0 can connect physical assets in the plant to their digital counterparts to improve the automation of plant operations and maintenance. Using edge computing to implement artificial intelligence and automated rules is a fast and easy way to alert personnel of problems that must be addressed. However, edge computing might not monitor all aspects of every asset over the long-term. To fully oversee a facility, you need a systematic, sustainable approach for tracking asset health over time with visible, accessible, and trusted engineering data.
Plant managers have embraced IIoT out of a desire to eliminate human senses from inspections, such as seeing a leak or hearing a malfunctioning motor. Even with the explosion of sensors that can detect changes in operating conditions, the ugly truth is that plants remain highly people dependent. To improve automation, plants need an efficient, effective, and comprehensive program that goes beyond what people can notice themselves. Such a program should include a playbook of fully defined organizational and business processes, proactive and predictive asset management practices, and the right technology that enables the implementation and execution of real-time asset performance.
Gain Insights to Make effective decisions
There are many ways APM 4.0 helps you gain insights from data and optimize asset performance. Automated rules, calculations, artificial intelligence, and machine learning are all valuable methods to enable faster and more effective decisions. But, engineering information for each must be complete, accurate, and available to ensure you are making the right decision at the right time. Otherwise, it becomes harder to mitigate costs and downtime when the asset fails.
In short, effective decision-making depends on always knowing the current state of the asset and becoming informed immediately when that state changes. This knowledge should include essential engineering information, as well as how to bring the asset back to the as-built, as-commissioned, or as-designed states. Asset lifecycle information management is the backbone of APM 4.0. Components, structures, systems, and operating states all change over time due to wear and tear, operator decisions, and overall plant conditions. Changes in any single asset can negatively impact wider systems and processes. Trustworthy engineering data enables plant engineers to determine why a change occurred and who caused the change.
However, raw sensor data alone might not be useful as the complexity and interconnections of piping and process equipment, systems, instrumentation, and control devices has increased. Operations technology relies on analytics visibility as well as subject matter experts that can act based on the massive amount of data being generated. Digital twins, together with asset performance management 4.0, can harness that raw data and create a trusted system of systems. They can connect data with processes and identify, consolidate, and analyze all relevant sources of data to make asset health more visible and drive informed decisions and measurable business results.
Digital Twins Enable Collaboration between Engineering, Operations and Maintenance
A digital twin is a digital representation of a physical asset, process or system, as well as the engineering information to understand and model its performance. Typically, a digital twin can be continuously synchronized from multiple federated sources, including sensors and continuous surveying, to represent its near real-time status, working condition or position. Digital twins enable users to visualize the asset, check status, perform analysis and generate insights in order to predict and optimize asset performance.
As a result, digital twins eliminate silos of data to deliver situational awareness and intelligence. Additionally, a continually updated digital twin provides proof of accurate information needed for regulatory compliance. Engineering, operations, and maintenance greatly benefit from the combination of APM and digital twins. APM provides the strategy and analytics, while digital twins unify the data, provide situational awareness and insights, and deliver actionable information in the hands of those who need it when they need it.
Don't Forget the ET in Your IT - OT Strategy
Engineering data is always evolving. As assets are designed, commissioned, and operated, new information becomes generated. Individual assets also evolve through maintenance and modifications during the operational phase. The convergence of information technology, operations technology, and engineering technology (or IT-OT-ET) feeds the digital engineering model and creates a comprehensive digital twin of the working assets in the plant, facility, or network. In addition to communicating the current state of the asset, the digital twin can perform operational and engineering simulations to model the performance of an asset over time and evaluate options to improve performance.
Essentially, the digital twin connects the data from IT-OT-ET in a single portal view, allowing the team to validate, visualize, and analyze all plant data in any format and any data storage location. A digital twin environment that is open, interoperable, connected, and contextualized enables true collaboration between engineering, operations and maintenance.
A Day in the Life… Who Needs a Digital Twin and Why?
From the plant floor to the boardroom, digital twins quickly give plant staff the information they need to make important decisions.
Global and Regional Executives –
Executives overseeing a division, region, or the entire global operation need to track and compare plants and fleets. This includes identifying high-performing and under-performing plants, then determining what makes them succeed or fail. Executives must also provide stakeholders with proof that the plants are in control and that assets are safe and reliable. Using digital twins enables them to generate informative visualizations of large-scale assets and grant a regional or companywide perspective.
Plant Managers – Plant managers must ensure plant production is predictable, safe, and efficient. They need continual access to key performance indicators to identify and evaluate units that are underperforming. When issues are reported, managers rely on accurate information for audits and course-corrections. By providing a unified digital twin that provides a complete, consistent view of plant data, managers allow engineering, maintenance, and operations to collaborate and solve problems more effectively and efficiently.
Engineers – Engineers must quickly identify potential operational problems and consider solutions. They need to determine what has changed in engineering models, piping and instrumentation documents, drawings, or the maintenance and reliability program. Most importantly, they need to know that the data is trustworthy so that they can investigate, troubleshoot, and make fast and informed decisions. Digital twins can provide this peace of mind, especially when engineers can update digital twins as needed and view relevant IIoT and engineering information in an open, connected data environment.
Operations – Operators need access to performance and maintenance data without having to waste time determining which data is relevant and which is not. They must review as-operated data and historical data alike to understand what field changes and engineering decisions were made and why. Digital twins help operators see the big picture and optimize production. By supplementing control systems with performance dashboards containing real-time performance data, operators receive a holistic overview of the complete facility including areas or units not available in the local DCS.
Maintenance and Reliability – Maintenance managers must review upcoming work before attending production scheduling meetings. Maintenance, reliability, and integrity engineers need to monitor and manage equipment health as well as piping and vessel integrity to easily spot trends and bad actors. They need to know what engineering changes were made in the past and use rules, calculations, AI, and machine learning to analyze data. Digital twins combine analysis methods and provide valuable insights to ensure safety, reliability, and asset integrity.
Digital Transformation
For any successful team, operational excellence depends on a clear strategy, skilled players trained on the best techniques, efficient and effective equipment, and leadership that can coach the team to cohesively execute the game plan. When done correctly, this leads to consistent wins.
APM 4.0 and digital twins are digitally transforming plants to help them stay ahead of the competition. Everyone from the plant floor to the boardroom needs insights to make more informed decisions. Digital twins provide a federated portal view of all necessary systems and data, which gives workers at all levels the insight needed for overall success.